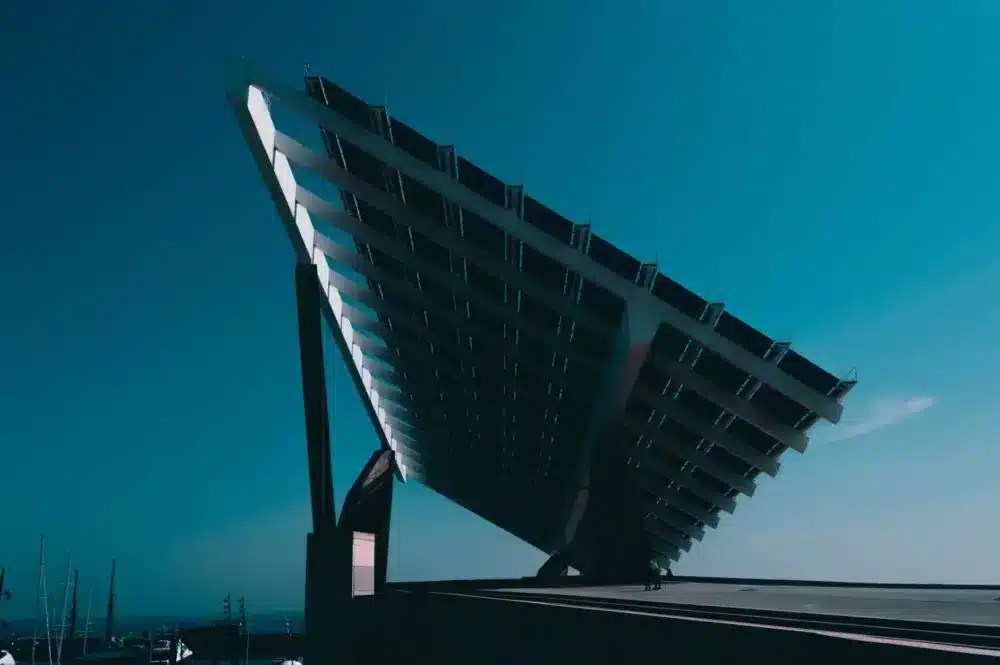 The future of the solar industry is looking very bright. With improvements in technology, tools, and policies being enacted all over the continent in support of renewable energy sources, it's hard not to believe in the power of solar energy in the months and years ahead.  
In this article, we'll outline what we predict the biggest changes to the solar industry will be, in terms of policy, tech, and software tools in the years to come so that you can stay ahead of the game, and prep your solar business accordingly.  
Solar Policy
President Biden taking office in January 2021 meant immediate and major changes for the renewable energy sector in the United States. From rejoining the Paris Climate Accord to the elevation of climate change as an essential element of US foreign policy and national security, and a 10 year extension to the solar Investment Tax Credit (ITC) it was clear that the way the United States produces electricity will need to change to meet some hefty and ambitious goals. 
Along with Biden's ultimate plans for renewables in the U.S. came many different state policies, incentives, and programs to help support those goals. It seems as though a new policy change is made every day, with states like New Jersey launching its Solar For All campaign, two new solar bills, and Massachusetts's new climate law, all in support of accelerating the adoption of solar in favor of a cleaner world.  
We can expect these new programs and policies to continue to be enacted all over the U.S., as individual states work out the specifics on how they will play a part in hitting Biden's goals for net-zero emissions by 2050. This means more work for solar companies and therefore, tons of room for growth.  
Solar Technology
Improvements to solar energy technology are happening every single day. From LG's "gapless" solar module to more and more N-Type highly efficient solar modules hitting the market every month, it seems as though solar cell technology will continue to improve in the years to come. Gone are the days of clunky, inefficient solar panels that cost an arm and a leg.  
Prices are going down, efficiency is going up, and better yet, the look of these systems is changing too. From gorgeous solar roofs available in different shapes, sizes and colors, to extra thin, all-black panels, solar systems are changing from something people would prefer to stay hidden to something that increases curb appeal while also generating electricity for your client. 
The launch of Enphase Energy's IQ8 grid-forming microinverter is also set to change the game for the industry, giving homeowers the chance to finally be able to rely on their solar systems even when the grid is down without the need of a battery.  
We also can't ignore that with better tech, comes more homeowners interested in solar panels, to begin with. Early adopters fed the solar industry, but your average Joe will keep it growing, and now is the best time to reach out, send him a proposal, and close that deal.  
Solar Software
We can't speak on the future of the solar industry without hitting on the software that has helped solar companies get organized and grow. What started as simple CRM applications then became measurement and calculation tools and are now full, all-in-one solar proposal and design software tools built for everything a solar professional does in a day, besides the actual install.  
In terms of Solargraf's growth, we've been on that same trajectory. As other technology improves, so do we, and we now offer so much more than a simple solar design and proposal solution. Starting with importing your leads, creating your solar design and sending out your quote, and ending with the ability to do a virtual site assessment, order your solar permits and stamps, and finally, finance your project, Solargraf continues to grow and change with its users every day. 
 The future of Solargraf's solar software is bright, with our new proposal service, more proposal customization options than ever, and future plans to improve our drawing tool and shade reports. Stay tuned to learn more about what's coming for our installer base in the near future! 
In Closing
When it comes to the future of the solar industry, it's hard not to see the bright side when it comes to such an exciting and ever-changing line of work. From new policy created to drive installs your way, to exciting new solar panel tech, and software built to help you handle the increasing interest in solar power, the years to come will likely be the best the solar energy industry has ever seen. Book your free Solargraf demo today to learn more about how our solar software can help you grow just like the industry is predicted to.