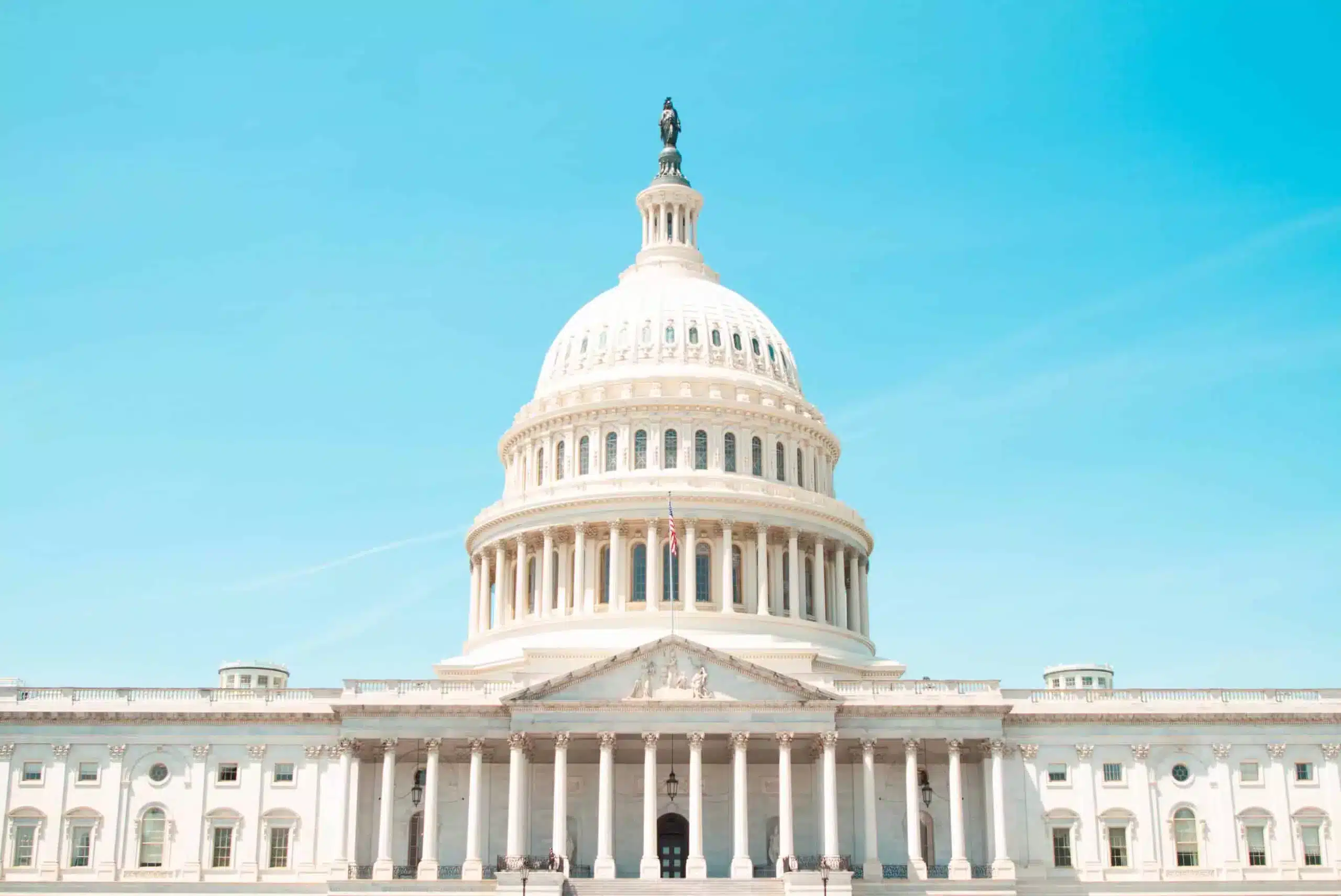 Ever since Joe Biden was sworn in as president, the solar industry news cycle has been dominated by articles and think-pieces about the clean energy plans he announced, starting with the executive actions he signed back in January. 
While hearing the news that the Biden Administration intends to halve greenhouse gas emissions by 2030 was music to the ears of solar installers and others in the renewable energy sector, there was also apprehension as to how exactly the solar industry would be able to scale to a size capable of hitting such an ambitious target in time. 
In this article, we'll be breaking down the current policies put in place to meet President Biden's clean energy plans, what hurdles the solar industry will have to overcome to do so, and how you can help to make it all happen.
The Biden Administration's clean energy goals breakdown
When President Biden took over the White House, he immediately signed 17 executive actions to undo a large part of what former President Trump had done to cripple the industry during his time in the Oval Office. This included rejoining the Paris Climate Accord, canceling the  Keystone XL pipeline, and working towards making climate change an essential part of national security and U.S. foreign policy.
In April, the Biden Administration elaborated on these plans, announcing that the President intends to "create a carbon pollution-free power sector by 2035 and net-zero emissions economy by no later than 2050.". This will be done through improving American manufacturing of solar panels and EV batteries to not only supply the country but export elsewhere as well as invest in infrastructure and innovation so that the U.S. rises to the forefront of clean energy technology globally.  
The Biden Administration also elaborated that the President intends to "launch a national effort aimed at creating the jobs we need to build a modern, sustainable infrastructure now and deliver an equitable clean energy future.". This will be done through the creation of 10 million clean energy jobs, introducing new technologies for building "high-performance electrified buildings" and investing in the innovation of renewable energy/solar technology. 
What needs to change in the solar industry
While these plans are a huge positive for those working in the solar industry, they are also extremely ambitious, especially in an economy that has barely begun to recover from the COVID-19 pandemic and a rough former administration, to begin with. 
According to SEIA, the solar industry will have to grow to 4 times its current size to meet Biden's clean energy target. That means that solar energy businesses will need to employ around 900 000 workers, a massive increase from 2020's number of 231,474 employees. 
The pandemic hit the solar industry hard in 2020, causing a 6.7% drop in jobs relating to solar power according to SEIA's National Solar Jobs Census. This means that we have a lot of recovery and growth ahead of us if we, as an industry, want to try to hit the Biden Administration's targets.  
How you can help reach these goals
The number one way for any solar business to contribute to accomplishing these goals is by growing. 
Solar companies can consider hiring former construction workers in the oil/coal industry. With the recent push towards renewable energy, it's never been easier to find qualified electricians and construction workers looking to pivot to solar PV system installation as their industry starts to require less and less staff to get the job done. One positive for this is that they likely already have the construction experience or qualifications as electricians and may only need to be trained in the specificities of solar panel installation through NABCEP or on the job.  
Hiring staff to get more solar installations in the bag is one thing, but managing an increase in solar jobs is another beast altogether. Your solar business will have to become an even more well-oiled machine as interest in the solar industry by homeowners and large companies grows. Not to mention the fact that cities all over the United States seem to be adding new incentives to increase the adoption of solar power every week, it seems. 
Shave hours off of your workday with a solar proposal and design software like Solargraf built to help your solar business manage projects and grow without stress and friction. Draw out your solar design with AutoPitch and accurate shade data in a few clicks, offer up a custom proposal with Good, Better, Best options for your client to e-sign from any device, import your leads through Zapier, and finish off your project by offering financing and ordering your permits and stamps straight through the software.   
In Closing
When it comes to hitting the Biden Administration's ambitious renewable energy targets, the solar industry can rely on new incentives and programs to support it, but also needs to find ways to grow on its own. Make sure your solar business is prepared to hire new staff and handle more solar jobs than ever in the coming years. 
Plan ahead by making sure you have a solar software like Solargraf on your side that can help you onboard new salespeople, designers, and installers quickly and easily so that you can continue to grow your solar business in order to scoop up all the new work you're about to see coming through the pipeline. Book your free demo today to see how Solargraf's solar proposal software can help.