Missed our latest webinar on solar marketing and lead generation strategies or simply don't have time to watch the whole recording? We've picked out the highlights so you don't have to miss out!
Elba Nino, Sofdesk Marketing Director:
Today we're going to focus on two things:
How to make your own leads (lead generation).
How to make your business visible for prospects to find you.
The resources you have right now to showcase yourself:
Content marketing/creation: Right now is the time to be helpful and useful. You want to present yourself as someone who will be there to help them choose what's right for them. This is why knowing your Unique Value Proposition is so important, the content you are going to create is going to showcase who you are.
Your website: You need to create a website that is ready to receive leads. Create a place where your prospects can come and leave you their emails and ask you questions. Make sure to have a contact form on your website and/or a footer where someone can leave you an email address. Start creating a database for emails in whichever CMS or service you choose, like WordPress or Mailchimp.
Lead magnets: These are pieces of content or offers that you create and present to your prospects in exchange for an email address, a name or any other contact information. This could be a guide about solar batteries, a free consultation with you, a guide on how to best save energy, etc. Publish that on your social channels or website.
Lead funnel: Once you have the email, you'll want to create a personalized path for them because not everyone who downloads your guide will be interested in what you're selling.
Ask your leads qualifying questions and "funnel" them into different categories so that they can receive information that is relevant to them and their needs.
Social media: One of the things that you have to do to be found by the people around you is to make your content local. To do that, you have to make sure to use hashtags involving your city and make sure that the content you're posting is local. Try to be active and participate in the community which will give you authority with search engines.
Paid social media:
Boosted posts: Facebook gives you the option to pay a little money to have an existing post distributed to the people who you want to see it. Eg: showing posts to homeowners with certain interests or incomes (such as solar power, renewable energy etc.).
Ads: Create these posts as ads only and choose to show them to potential customers.
Paid search ads: These are ads that show up on search engines. For example, showing these to people who search for keywords like "solar installers in <your area>". Use Google Trends to see what people in your area are searching for and create ads for those keywords.
The main goal of every advertising dollar you put out there has to be to get leads and what the cost per lead is. Decide how much you're willing to pay for a lead and use that same logic with your advertising money and plan your budget based on that.
Local SEO (search engine optimization): The ability to market your business online at the same time as your prospects are looking for your services. Your goal is to show up in the first three search results for solar companies on what is called a SERP – Search Engine Results page.
On this page, you'll notice a lot that's different from standard organic results, such as opening times, review ratings, and even photos. Although Google is getting clever enough to pull this information directly from your website, that's not where these elements come from.
Everything that's displayed in the local pack comes from the business' Google My Business profile, a critical part of Local SEO marketing that's becoming more important as Google tries to satisfy more search queries directly in the SERPs.
Search for Google My Business and follow their instructions to have your business added to their directory. Ask your prospects to leave you reviews on your My Business page for better search results.
Hesham Habib, Solargraf Team Lead:
I'll show you how to use Solargraf to connect with the qualified leads that you'll be generating by following Elba's advice.
The first thing I'd like to go through is differentiating your proposals from your competition. We now have a Quote Customization feature that allows you to customize your quotes by project.
One thing you can do is use this to put an image of the house you are working on as the cover image of the proposal. That way you can make the quote a little more customized.
Under "General Settings" you can change colors. We've got predefined themes that can match your corporate colors or you can customize your own color themes as well.
Another thing I'd like to highlight is the ability to to show limited information depending on the type of project or the customer it's for. A good example would be for those who do proposals for non-profit organizations where you're restricted on what you can show on the proposal. We've also given you the option to hide certain sections and change the sequence around as well.
Since you're sitting at home, you need to equip your sales reps with a strong tool. Giving them access to Solargraf will enable them to connect with customers and make updates to project timelines. Another good idea is to have Solargraf open in a video conference with the customer as you're discussing different options.
You change the pricing at any point, plug in adders that you've already set up based on your discussion with the customer. You can show them different loan options and I can even update the project timeline as you go through it.
Once you've reached an agreement with the customer, agree that you will only come visit to do the install. Ask them to agree to the Terms and Conditions and plug in their signature at the bottom of the proposal. Once that is done you're able to countersign and the deal is closed.
Limiting site visits doesn't mean that you have to stop your business or let go of a lead. Keep your leads in the pipeline, keep working on them and generate new leads with Elba's instructions and you'll still be able to capitalize on the season. With every challenge is an opportunity and I think you guys have a very good opportunity to gain a competitive edge over the competition.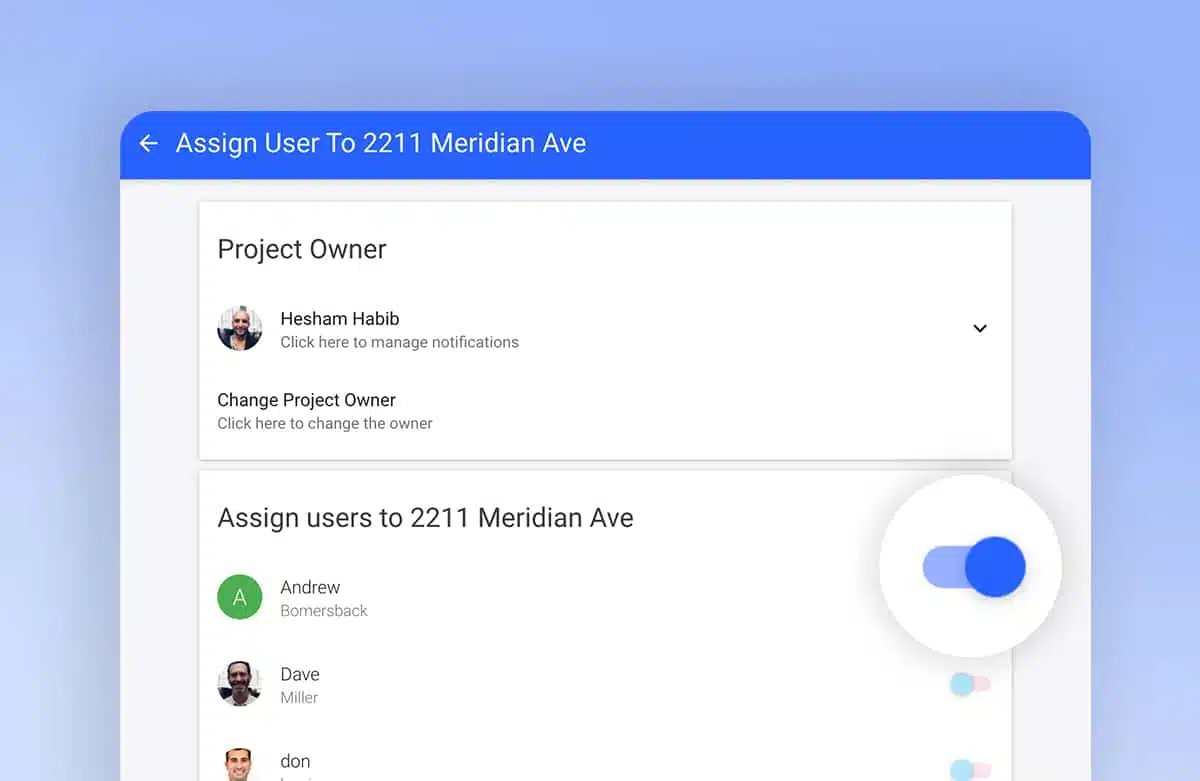 Going back to managing teams in this difficult time, I can tell you up front that if you're using three or four platforms, it's going to be really difficult to manage your teams on all of them, especially when you're managing things remotely.
Here are some tips on how one platform can help you manage your team:
As managers and business owners, you have access to an admin account on Solargraf that allows you to see everybody's performance on a dashboard.
Here, you'll be able to see how many projects have been created, quotes sent/viewed/signed etc. This can serve as part of your agenda for your sales meetings and can help you follow up on projects. You can see which project steps need to be completed and filter them by any specific period.
If you want to check on a rep's performance, you can go to your Projects page and filter by representative to see what they've been working on. You can even set roles and permissions for your team and control what they can and cannot do on the proposals. You can also set a separate dashboard for each of your users on the platform so everyone can see and track their projects.
For those of you who do a lot of projects in rural or remote areas, we can also assist you with that as we provide HD imagery with Nearmaps and Eagleview to give you updated imagery and accurate measurements of the arrays that you draw on the roof. We also have a feature that allows you to upload your own image for properties that are newly built or under construction.
Finally, we work with the biggest permitting services in North America and can get you a standard residential solar permit in two business days at a convenient cost. I'd encourage you to use the plan sets through us as well instead of having to deal with three or four different vendors.
Thank you guys again for attending, we always appreciate the time that you take off your schedules to sit in these Solargraf webinars as we try to diversify our content to make sure it's helpful for you. Feel free to reach out if you have any questions or give us a call to schedule an appointment if you'd like to talk to one of our reps.
This article appears in our Remote Sales Toolkit, access more articles here.