All you need to automate your work
and  scale your solar business
We've got the most user-friendly, robust and fully integrated solution on the market.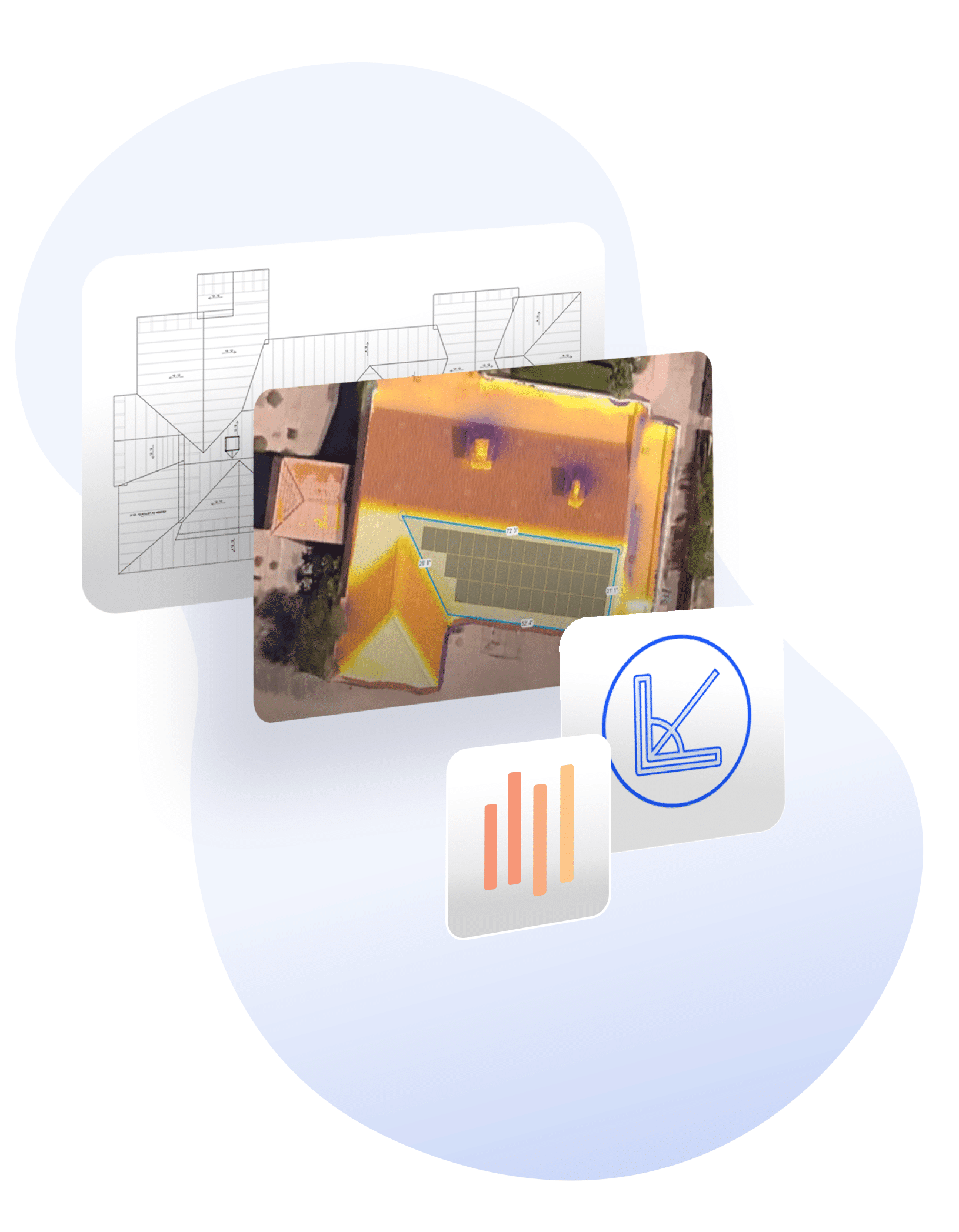 Upload your own imagery
Use our HD aerial imagery or upload and scale any image, drone image, or blueprint using Solargraf.
One-click shading
With the click of a button get shading values that are automatically reflected in proposal calculations. Order comprehensive shade reports for a more detailed view of the roof's sun exposure.
NEM 3.0
For our clients doing business in California, we are prepared to help you design and optimize systems for the new NEM 3.0 environment. Solargraf will not only implement all the required NEM 3.0 specifications, it also makes sure that Enphase components are optimized and configured properly to get the most value from net metering programs.
BOM calculator
Quickly calculate the complete bill of materials for an Enphase install—everything from IQ Microinverters to communications kits, to cabling. Included BOM-based pricing helps you provide more accurate estimates that close deals faster.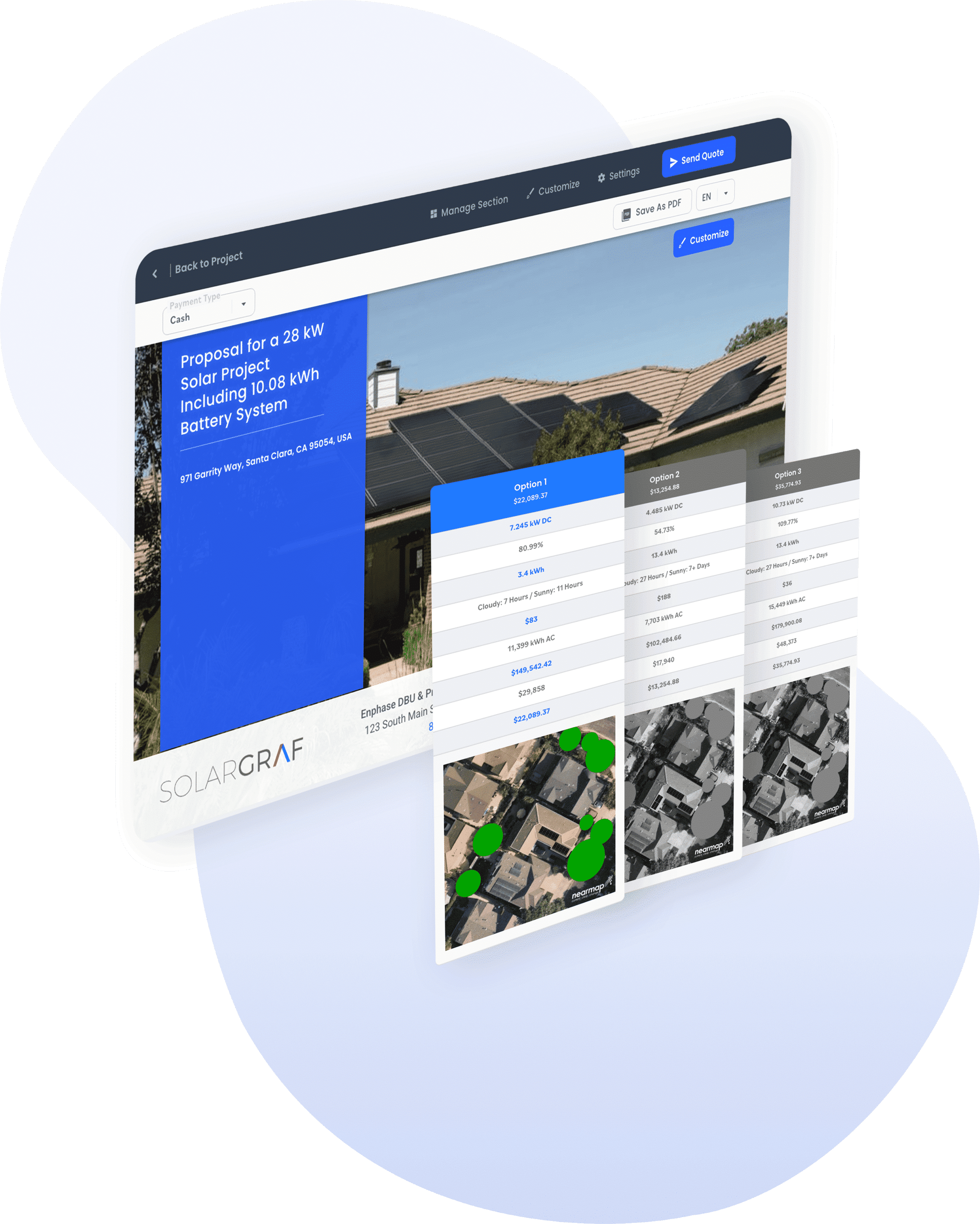 Battery Design Tool
Add and optimize battery storage components to your system designs. Solargraf now supports Enphase IQ Batteries, Tesla Powerwall, and eight other leading battery manufacturers. More customers are asking for storage solutions in their proposals, quotes, and system upgrades.
AutoPitch detection
Get mounting type, roof pitch and panel angle instantly with our proprietary algorithm that combines deep learning and 3D point cloud processing.
Customizable proposals with Good, Better, Best options
Create your own proposal using any color, choose from a wide range of different fonts, re-order, add or remove sections to make it 100% tailored to you, and offer multiple pricing and product options to your customers. Design your own system or request your proposal as a service from our design team.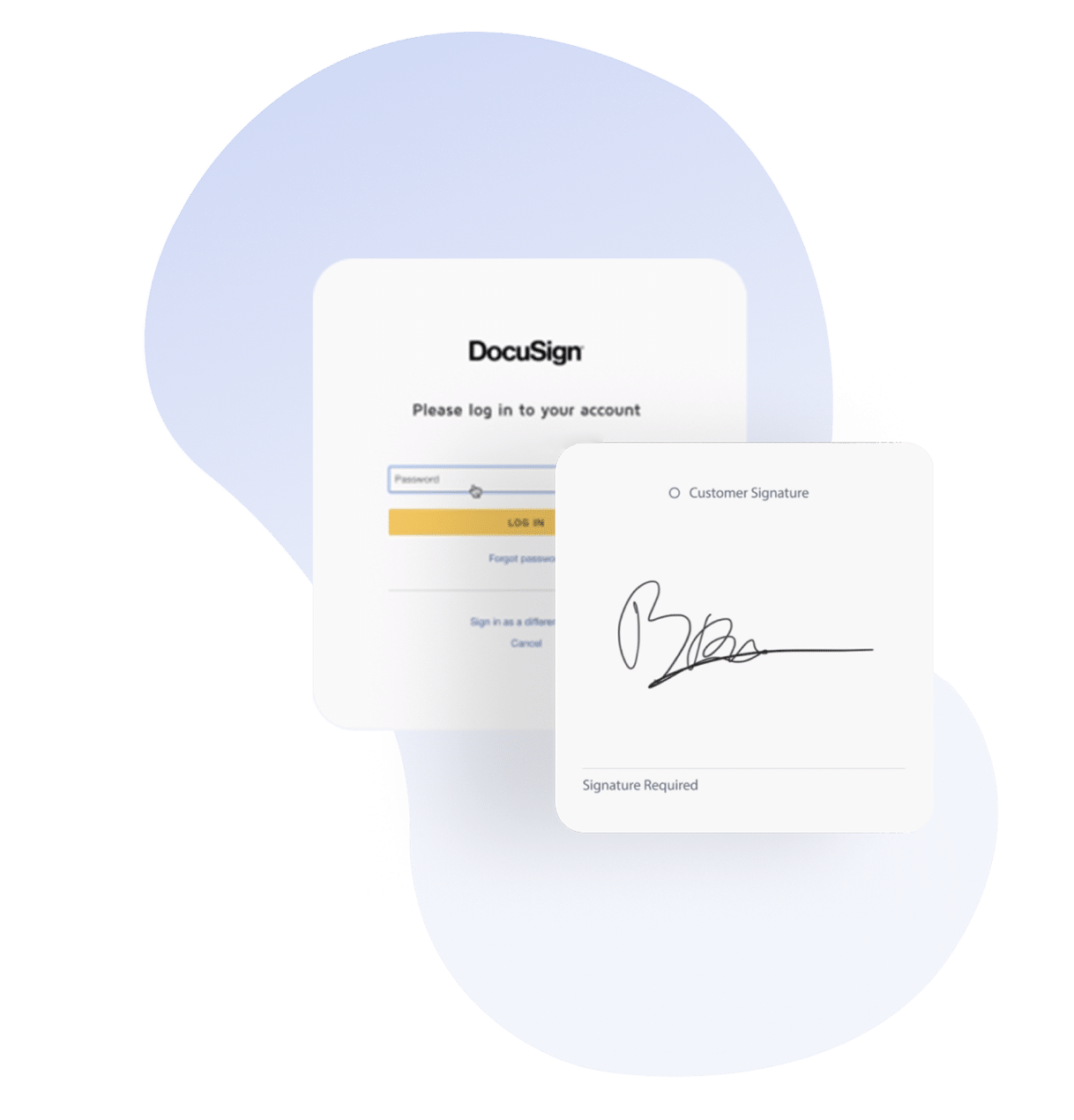 Infinite projects
Create as many jobs as you want all in a single account. Focus on growing your business and have a hassle-free experience with no restrictions.
Mobile friendly
Canvas, quote, and access all Solargraf functionalities via any device with our easy-to-use mobile interface. Add a shortcut to your iPhone or Android homescreen in a few taps for quick access, anywhere.
E-sign with DocuSign support
Send quotes and customer agreements directly from your Solargraf account, define terms and conditions, and e-sign proposals. Now also includes support for legally binding DocuSign agreements within the Solargraf workflow (requires DocuSign account).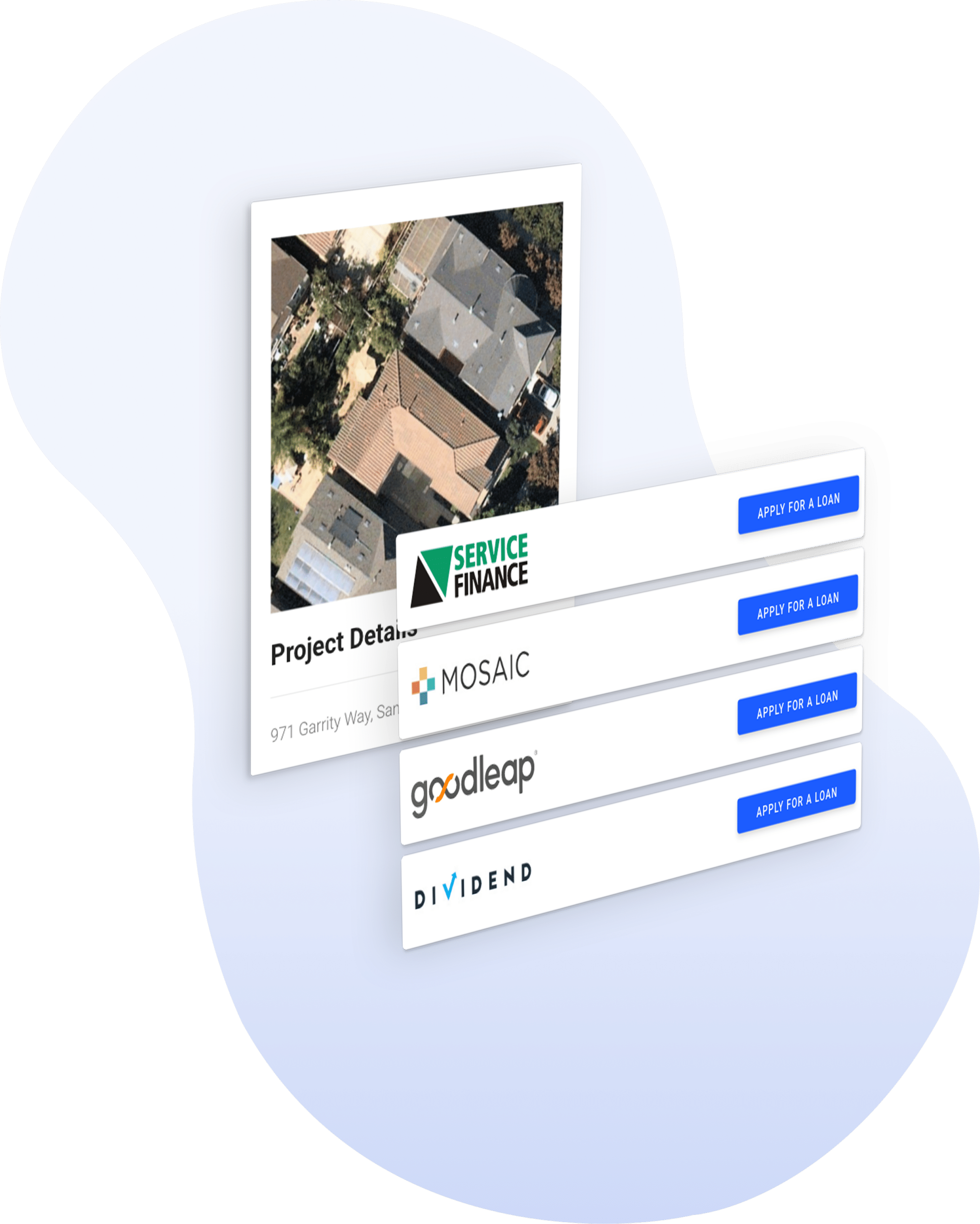 Simpler Financing
Compare lenders and model complex solar financing directly into your quotes. We also support tiered loans.
Speedy permits
Save time and thousands of dollars by getting your hands on compliant permits and stamps at the best possible price. Time is money, after all.
Virtual Site Assessment
Gather all the images, measurements, and information you need from the client to apply for permits without ever leaving the office.