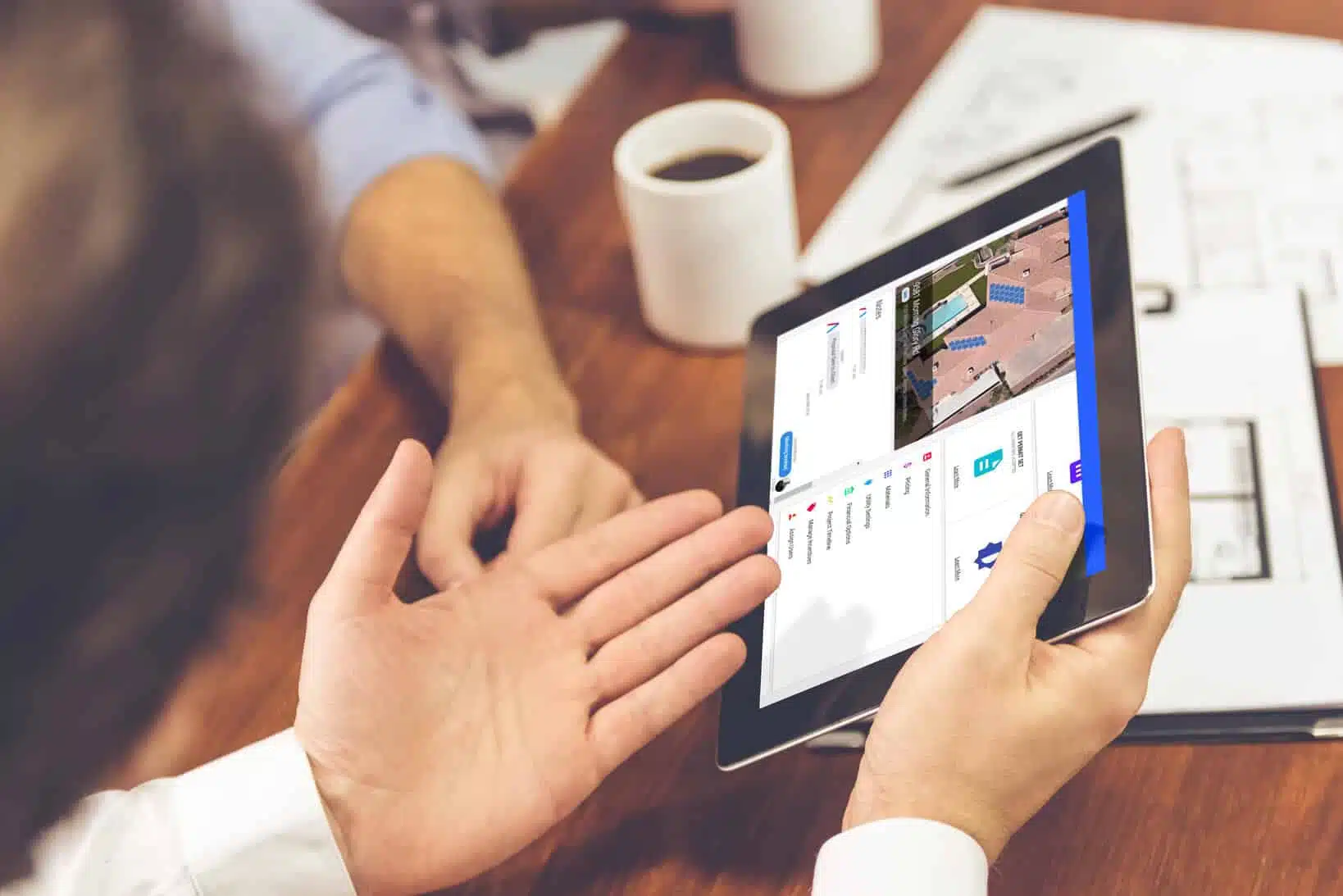 In a previous blog, we gave you our picks for the top solar trends for 2020. Today, we'll go over exactly how you can maximize your solar sales and increase efficiency by getting started with your solar proposal software subscription in 3 easy steps. 
1) Attend a screenshare demonstration to learn more about how the solar proposal tool works.
If you've been shopping around for software tools for your company, you probably know that the current market is oversaturated with solutions that either do a few things really well or are overloaded with features that might not work as expected. Let us show you what we have to offer with a tailored demonstration of our quoting tool and proposal generator.
The first thing you'll want to do is set up a demo with one of our reps who will give you a full walkthrough of what our estimating and solar design software can do. In 15 to 30 minutes you'll get a full tour of the drawing tool, map services (Google, Bing, Nearmaps, and Eagleview), proposal customization, loan and financing services and more. You'll also be given a chance to ask any questions you might have and set up a slick and easy-to-understand proposal from start to finish.
2) Select your subscription.
Now that you've gotten the lay of the land and have seen why having our solar quote software solution on your side can save you valuable time and keep your whole team on the same page, you'll want to keep the momentum going by subscribing to any one of our plans.
No matter the size of your company, Solargraf has a subscription plan for you. Whether you're a smaller company who only needs a user or two on the software, or you're a larger team looking for a custom enterprise plan with tailored features and branding, we have a subscription model for your needs. We also offer a discount on yearly plans as a thank you for your confidence and support in our product.
3) Start using Solargraf.
After selecting the subscription that's right for your business, it's time to make sure you have all your bases covered so that you can make the most of your account. This is where our trainers and customer service agents come in to make sure that you've seen the ins and outs of the tool and help you with any questions you might have.
Once you subscribe, we'll be reaching out to you to schedule a full account tailoring session where a representative will give you a complete training of Solargraf from start to finish and help you set up your account according to your company's needs. This training and tailoring session includes a walkthrough of all our best features including financing, permits/stamps, instant e-signatures, and shading analysis This will allow you to start generating quotes and saving time right away without the hassle of having to do everything yourself.
Not only is Solargraf the best software for calculating solar project costs but it is also highly customizable as well. Add all your materials, pricing, discounts and extra costs at the click of a button for fully customized sales proposals for your leads that are guaranteed to impress with a full financial analysis of their system including costs, savings, incentives, credits, and rebates.
As a bonus, Solargraf offers industry-leading support for any further questions you may have. Don't hesitate to reach out to our customer service agents by phone, email or LiveChat through your account dashboard. We have live support on weekdays from 9:00 am to 5:00 pm CST.
In closing
Solargraf is an industry-leading software trusted by solar installers all over North America and beyond. If you're in the market for a software that will help you to streamline and grow your business look no further than Solargraf. Get in touch with us and we'll show you how it can work for you.