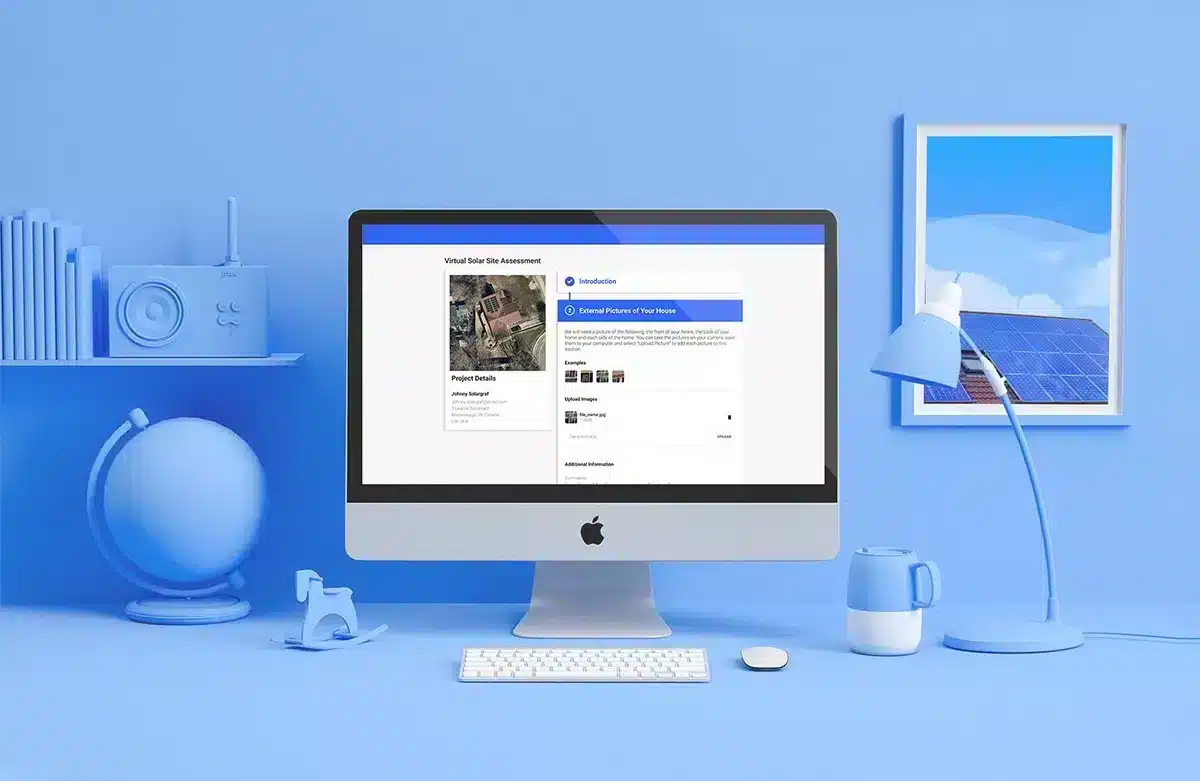 Do you feel like it's becoming increasingly difficult to acquire qualified leads in the solar panel industry? You're not wrong! With more and more competition, it is important to concentrate on putting energy into effective operations. This includes time management and the reduction of soft costs that can come between you and a competitor for the same contract. With more than 10,000 solar companies across the country, there is a lot of competition. 
We quickly come to the conclusion that some prospecting and customer relationship management methods should be changed. We are talking about CRM on paper or in an Excel workbook. Of course, this is where you waste the most time. However, you also waste time with CRMs that are not tailored to your industry. This means that you need to find a solar CRM that meets your needs. So how do you choose the right one? Here are 5 things to consider that will help you make the right choice.  
1. Features
This should be the first thing that comes to mind when researching and choosing a solar CRM. CRMs and their features are not all made equally. Some of them are designed for making sales and transactions, while some are more for quotes and submissions; others are only for collecting and managing contacts. Here are the three management systems you should find in your solar CRM. 
Solar Project Management
Ideally, your solar CRM should be capable of managing all of your past, present, and future projects. You should be able to add all the features like the panel brand, the inverter model, and the rates. Here are the project management related data points that should be available in any good solar CRM:  
The type of connection to the grid;

 

The monthly electricity bill;

 

The expected life-span of the system;

 

An assessment of the cost of the system and its components;

 

Steps in the project's process (submissions, signature, installation, etc.);

 
User management
A hierarchical system is always valued when your sales team starts to grow. However, assigning projects to users is even more important. If it is necessary to monitor their projects with them; why not assign the project directly and monitor them right inside the CRM software of your choice?  
Look for solar CRM software that allows you to assign specific roles and permissions to your users. This should be customizable based on your company needs and your staff as well. For example, you should be able to create users for sales roles that only give them access to proposal generation, while team leads can access everything from solar design to financing options. You should even be able to create a user for your accountant who would only have access to invoices, if need be. 
Lead Management
This is undoubtedly the heart of a solar CRM; lead management should also be associated with projects. You can follow up with them clients the various stages of your sales and installation process, assign project status flags to them, send out emails, text messages, project updates and proposals all from within your solar CRM.  
Leads within your solar CRM should be easy to view, filter, sort, edit and assign to members of your team based on what stage their solar project is currently at. For example, if you need to set up a meeting to gather information and pitch a system, assign it to a salesperson. Need a solar design? Assign it to your designer.  
Powerful Design and Proposal Generation Features
If you want to stay ahead of the competition these days, speed and accuracy is key. No one wants to jump between applications all day to get the job done. This is why having integrated solar design and proposal features in your solar CRM is a must if you want to make it in the industry these days.  
Look for a software tool that integrates pre and post-sale features so that you can jump straight into designing a system and sending out a proposal as soon as you add a new lead to your list. You should be able to design a full solar system with any of the materials you use and sell, generate a full custom quote for the homeowner that can be e-signed, and then handle post-sale processes such as follow-ups, ordering permits, and applying for financing all in one single app. 
For example, Solargraf offers a variety of features to help solar professionals manage their teams and leads, create beautiful solar designs and proposals, make permit orders and offer financing through integrations with top lenders, all in one place. This saves time and makes managing leads, clients, and projects a breeze since everything exists in one central location.  
2. Customer Service and Documentation
A platform is useless if you don't know how it works. In this case, you will have two choices: either call customer service or read all of the documentation. If you're lucky, the company will provide you with explanatory videos or written tutorials on the different modules. 
As a solar installer, you must offer good customer service and carefully answer your client's questions about your product. This should be the same with the purchase of your solar CRM, just like any other software tool on the market. Moreover, the company should be able to implement the solution while explaining it to you. This will allow you to answer some future questions and act faster in certain situations. 
Here are some criteria to evaluate the customer service of a CRM solution: 
Fast response time (ideally within less than 24h);

 

Access to documentation and an online knowledge base;

 

Many means of communication (phone, online chat, and emails);

 

Ticket system for support.

 
The higher the level of customer service provided, the better your overall experience will be with the platform. 
3. Interface and User experience
You could have the most modern platform with incredible tools but with an interface dating back to the 90's, which looks terrible and is almost impossible to navigate. Getting around your chosen CRM should save you time and not waste it. When options and features are hidden 4 levels below in small menus, and you need to take a full course to learn how to work everything before being able to use your CRM on the job, there is a real problem.  
Since design is one thing, the navigating experience in your CRM must be optimal. We all have our little problems in life; however, when you find them in a software on a daily basis, it makes your day that much harder! 
A high-quality solar CRM : 
Must have user-friendly navigation;

 

Be quick and snappy to use;

 

Have logical functionality and clustering (eg: the layout and menus are laid out in the same way as a typical workflow). 

 
4. How it's Invoiced
Every company has different realities and needs. You should be able to find what you are looking for regarding billing or payment methods. We can usually find this in the following configurations: 
Prices per user

Prices per contract/job (or client)

 

Prices per feature

 
Some even offer user credits. So, you don't have to have a monthly or fixed-rate payment system. It all depends on how your business model works. For example, if you have a lot of users, it would be better to opt for a subscription with unlimited users. However, if there are fewer users but you have many contracts, it would be better to find a plan that bills on a per-user basis.  
Figure out your needs first, in terms of features, users, and the average amount of projects created a month, and then choose the most affordable solution for the job.  
5. Device compatibility
Device compatibility is extremely important when it comes to solar CRMs. Too often, the mobile aspect of the software is set aside. This leaves you with an online or desktop platform that is unusable for smaller formats. Mobility is crucial for sellers on the road and should not hinder operations. 
Imagine that you discover another potential lead after a meeting with a customer. The homeowner is outside, and you want to show him the saving possibilities with solar energy, but you can't because your CRM doesn't on your phone or tablet. 
Is it worth losing a lead because you do not have access to your tools? Whether it's a mobile adaptation or an application, you should be able to use your solar CRM no matter where you are and at any time. 
In Closing
Take your time before choosing a solution for your business. The important thing is that it meets your functionality and general usage needs. Several basic elements should be included in a CRM, such as customizing contacts or preference options. You should find features designed for solar installers that will allow you to optimize your working methods and generate more leads. 
With an easy-to-use interface, excellent customer support, customizable roles & permissions, full solar design and proposal generation tools, financing integrations, permits, and more, Solargraf is the only solar CRM and design tool you need for every stage of the solar sales and installation process. Book your free demo today to learn more about why your competitors choose Solargraf as an all-in-one solution for their solar businesses.