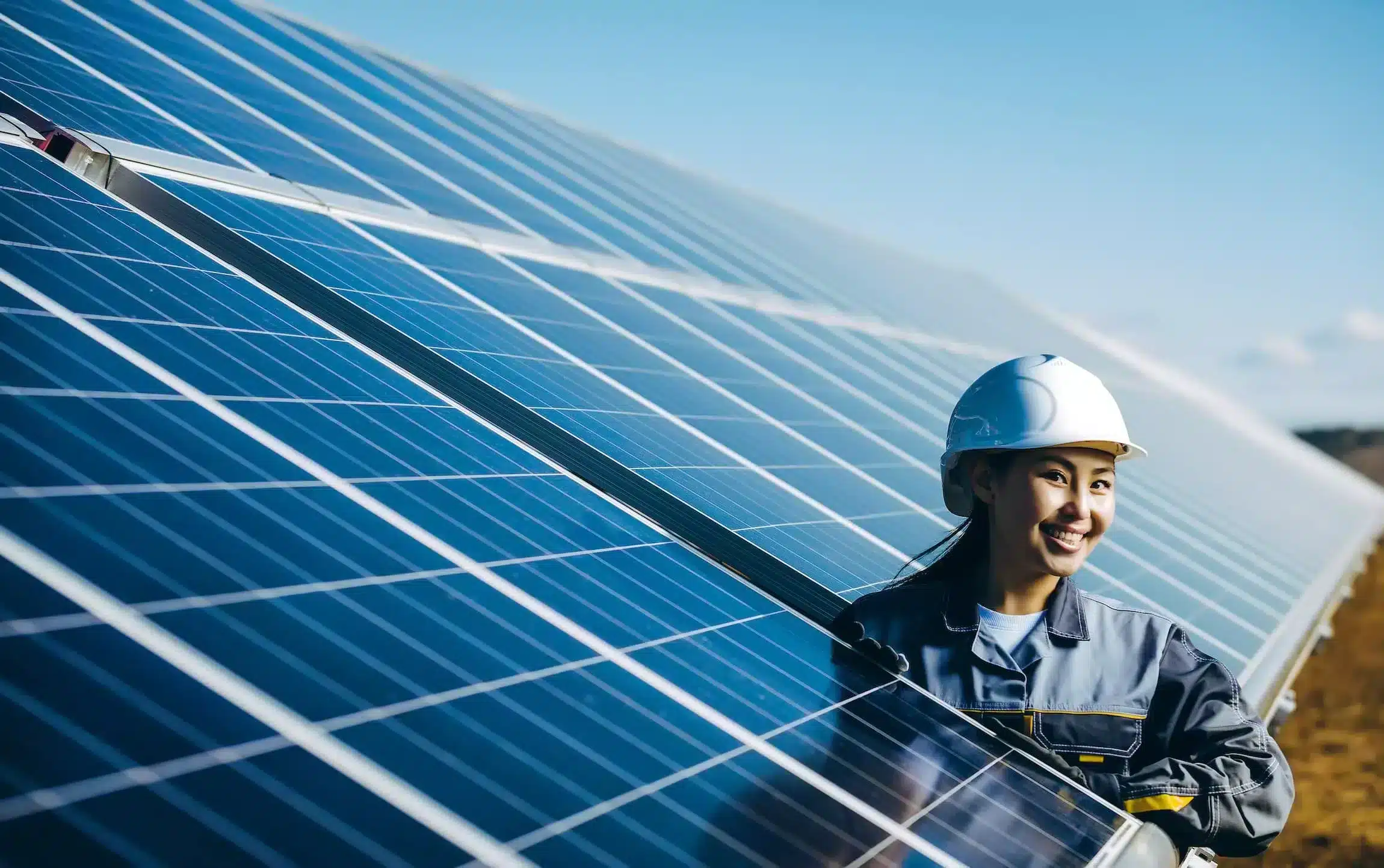 If we've learned anything from the Coronavirus/COVID-19 pandemic, it's the importance of having ways to continue to run your business in times of uncertainty, both to keep a sense of normalcy and also to keep the revenue streaming in.
When the going gets tough, it isn't time to get tougher, instead, it's time to plan and put in place a system to ensure you can still keep up with business as usual. In this article, we'll be sharing a few tried and true methods to keep your sales team busy and your revenue consistent in times where your potential customers may be harder to convince to make a purchase than ever.
Common business challenges and how to overcome them
1) Materials are scarce right now
In times of crisis, it's often correct to assume that the manufacturers and distributors of your preferred materials are also having to navigate similar challenges. This means that the solar panels, inverters, and tools you use daily might not be as easy to acquire as they once were.
In cases like this, it's time to rethink your PV system designs and find other options to fill any gaps. If issues in the world cause a breakdown in the supply chain or import of the necessities, look into local options that can help to complete your solar systems.
Solargraf allows for the selection of hundreds of materials via a drop-down menu so you can easily swap panels in a pinch or even add any you'd like to your own personal library as long as you have the specifications.
2) Employees can't or don't want to come into the office
When issues arise that may prevent you or your team from coming into work, either on a temporary or more long-term basis, things within the company may need to be restructured so that your staff can still make an income and your company can function without friction.
Have a work-from-home policy written up for anyone who may want to stay in, whether it's full or part-time. Set your team up with laptops and the right software tools to make sure they can work and make remote sales without any hiccups.
On the administrative and HR side of your business, it's also important to schedule regular calls and check-ins with your staff to keep the communication lines open and stay on top of any issues that may arise while everyone is remote.
Make sure to make it clear to your salespeople that this is also not the time for making any door-to-door sales and encourage them to limit the number of people they see regularly. Keep in mind that the safety of  your crews is still your number one objective. Set up guidelines for proper distancing and safety for everyone on site.
3) The city shuts down and requires all non-essential services to close
While it may seem difficult, this might actually be your chance to get ahead of your competitors who may be using this time to relax and not think about work. You may be stuck at home, but so are your leads. Use this time to reach out to them and keep them warm for when things are back to normal.
Generate proposals for everyone in your pipeline and follow up with them by phone or email. If you know when government regulations will relax, book meetings for after that date so you can get started right away. If things are still uncertain, continue to quote and chat as much as possible. You could even use this time to follow up with your coldest leads and see if anyone has reconsidered your proposal.
Common homeowner concerns and how to respond
Not only has operating a business from a management standpoint in a time of uncertainty gotten more challenging, but your solar sales representatives are also most likely dealing with more cancellations and more apprehensive leads than ever. Here are a few homeowner objections and how to combat them:
1) I'm not comfortable meeting right now
It's understandable that a large portion of your leads might not have the time to or want to have any face-to-face meetings. With the right system in place, you could easily turn all in-person meetings into virtual ones with the help of a screenshare application, a good solar design tool, and a phone call.
Explain that you will be able to better show them their quotes online and make changes in front of their eyes in the same way you would be able to in person, if not better. Let them know that you can still meet "live" instead of a back-and-forth conversation over email. They will likely be grateful that you're willing to accommodate their request and be more receptive knowing that they can stay home.
2) I don't have the money to buy solar right now
In uncertain times, solar energy can seem like an impossible luxury to people who are wondering how they are going to make ends meet in the coming weeks. While it's important to have empathy in a situation like this, you also want to make sure that they are aware of all the options that might be available to them.
Solar power could seem impossible to someone who might not be aware that they can qualify for incentives, get financing or sign a PPA. They might even think that system required for their home costs more than it actually does.
Don't be pushy, offer up a quote regardless. Let them know that you will send them a full proposal for their home for free to look over, no strings attached. Keep in mind that the solar industry and your company provides an essential service – energy. Frame your conversations in a way that demonstrates that you're providing a service that can ultimately help them in a time of need.
3) Why would I buy solar panels or schedule an install now when we don't even know when things will be back to normal?
Just because things might be tough now, it doesn't mean they will stay that way forever. One thing we all hear about during hard times is how much people miss having a sense of normalcy in their lives. This could mean encouraging them to carry on with their plans, just with some modifications.
Let them know that you can still go through the quoting and planning phase but leave the install date open for whenever they feel comfortable. You could also add extra lines in your terms and conditions to help them feel more at ease about signing any contracts in case things get worse rather than improve.
As an installer and/or business owner, it's up to you to decide which leads to pursue at this time and which ones are best left alone until things change. Work on your existing clients to get things done as soon as possible and then move towards finding solutions for those who haven't signed yet.
How Solargraf can help
Solargraf has always been a sales and design software set up for remote sales. Here are some features that can help your sales process in tough times:
E-signatures: No need to meet anyone in person to sign any deals. Leads can sign right from the online proposal. The signed version of the quote will then be available as a pdf for you to print if you choose.
HD imagery: Using the latest images from Google, Bing, Nearmap and Eagleview, you no longer need to step foot on the property for an accurate quote. Draw out the surface you'd like to put panels on and let the software do the rest. You can even upload your own images and blueprints for new homes or buildings that haven't been built yet!
Financing options: Apply for GoodLeap and Greensky directly in your account to offer financing options on your quotes to anyone who may need them.
Real-time negotiations: Whether you're in front of the client, sharing your screen or just on the phone, a simple refresh of the page will display any changes made to the quote for everyone. Make changes to the quote and show them in real-time as the pricing and options change.
Project management: Track all projects, processes, payments, permits, productivity, and people within the same platform. When everyone is scattered and out of the office, use Solargraf to make sure everyone is on the same page at all times so nothing slips through the cracks.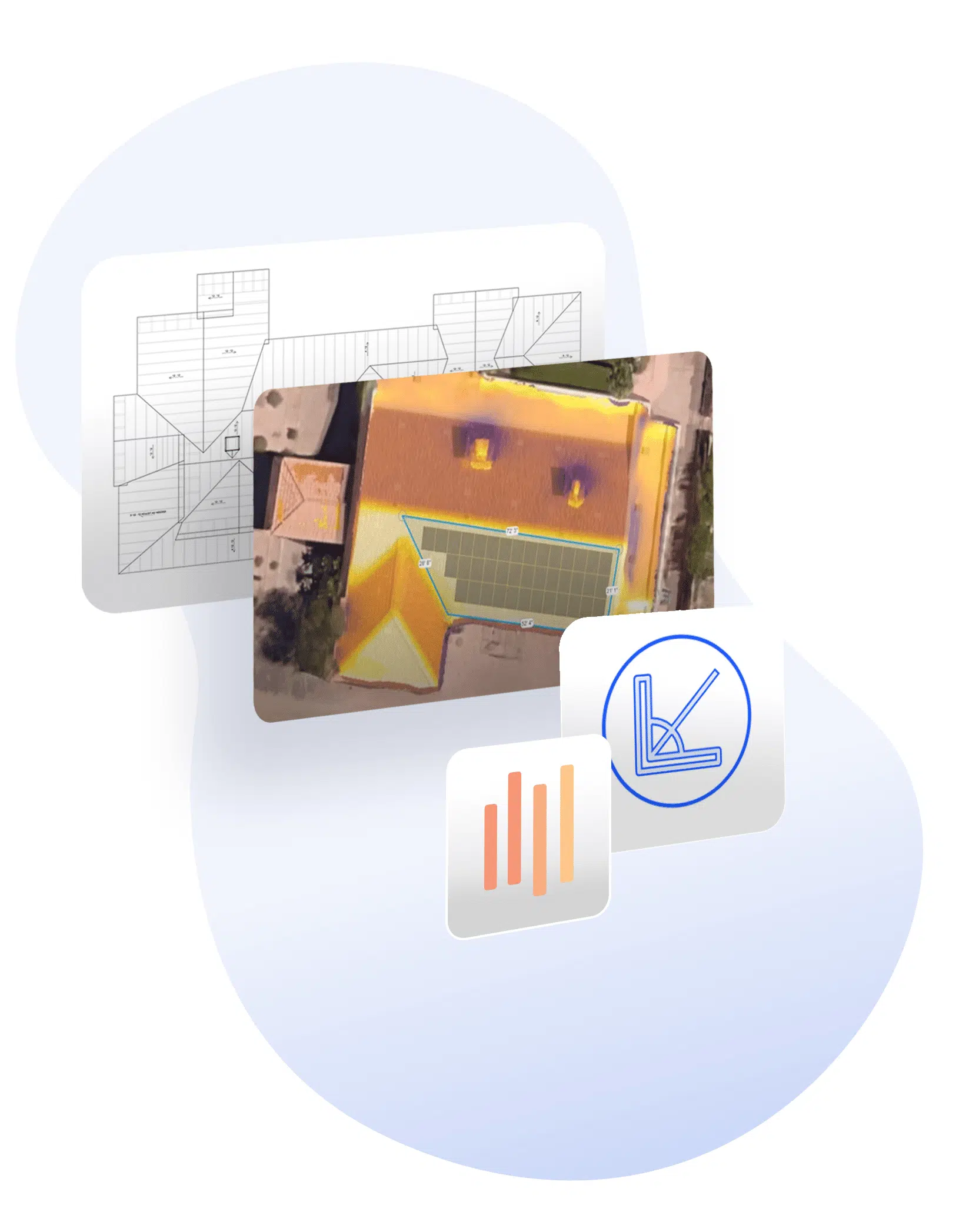 In closing.
Just because things look rough, it doesn't mean that business has to slow down or stop altogether. With a few adjustments to your sales and quoting process, as well as the addition of a good solar panel software solution, it can be business as usual for you and your team.
At Solargraf, we want to help you in these hard times and have a special offer for new clients to take the worry about having a reliable tool to help you work remotely off your hands. Book a free demo today to hear how we can help!
This article appears in our Remote Sales Toolkit, access more articles here.