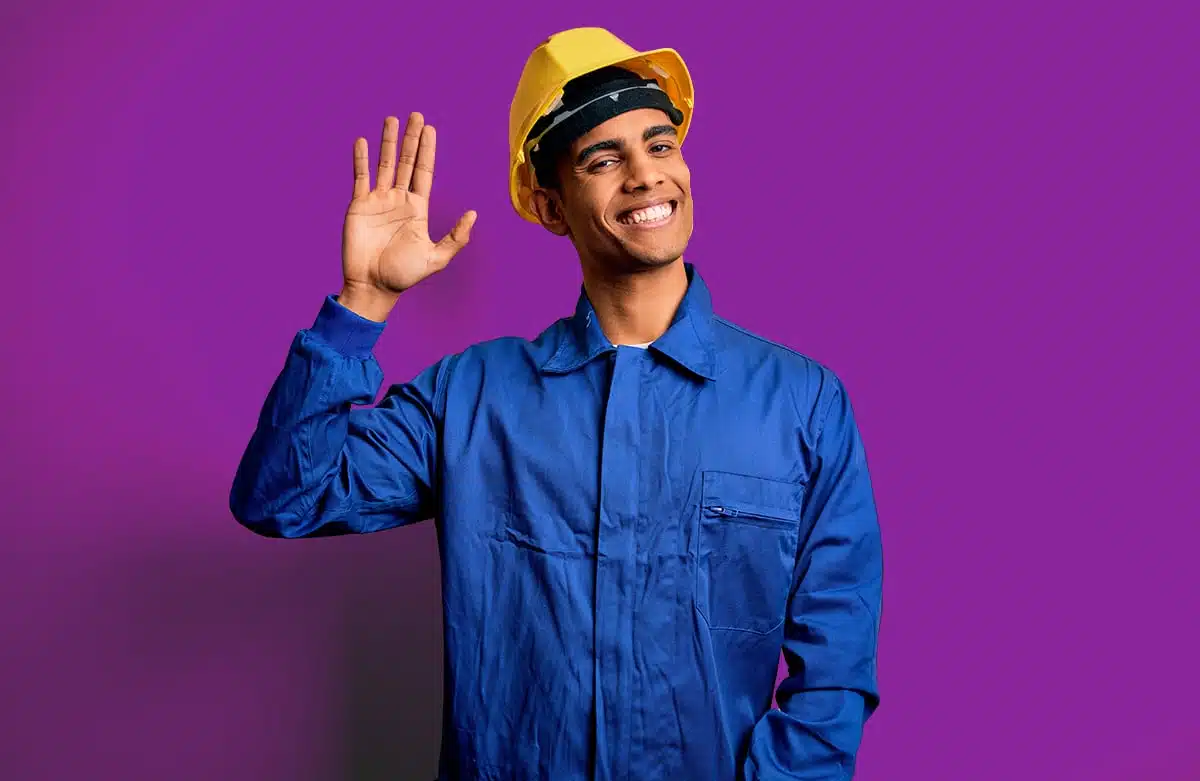 Clients have never been so well-versed about solar.  As a consequence if a solar sales rep is providing information that a customer already has, the pitch is going to fall flat.
In our previous post, we discussed important aspects of solar installation sales in general, including knowing your audience's priorities. Today we will be focusing on the advantages of knocking on doors.
Door-to-door canvassing may sound like an antiquated sales technique better suited for the 1950s than the 21st century. But according to Reuters, there is at least one product that makes going door-to-door, today, a worthwhile adventure: the sun. As proof, the news organization notes that after the home security specialist, Vivint, entered the solar market, they canvassed entire neighborhoods, door-to-door, quietly amassing a nine percent share of the U.S. residential solar installation market in just two years.
On the flip side, when it comes to lead-generation strategies, Greentechmedia warns that door-to-door sales is a labor-intensive, and therefore expensive undertaking. But Green Tech also notes that if you embrace the right sales strategy, the bruises your knuckles accrue rapping on doors will be a small price to pay for racking up sales. With that in mind, consider these nine door-to-door techniques to ensure greater success while canvassing for solar.
1 – Prioritize Solar-Ready Roofs
A key to successful solar canvassing is capturing the market of "roofs with promise". Experienced California solar salesman, Matt Fox, shared a tip with Sierra, the national magazine of the Sierra Club. He insists that a prospective client should have a roof that isn't falling apart, or too shaded, and doesn't have too many vents. "What you want is a big, open plane without a lot of obstructions."
2 – Know Your Audience (Take Two)
In our previous post on solar sales in general, we discussed knowing your audience by taking into account their financial needs. One way to assess this is, as Fox remarks, "toys in the yard. Because if people have kids, they probably have a big electricity bill." Going door-to-door is a golden opportunity to gather such intell.
3 – Perfect Your Pitch
With so much data available online, consumers have never been so well-versed about solar. As a consequence, when a sales rep provides information that the prospect already knows, the pitch tends to fall flat. So revealing facts that he or she can't discover on their own is the best way to pique their interest.
4 – Have the Right Tools at Your Disposal
If you want to appear professional an effective sales tool like Solargraf is a must. This specialized software makes going door-to-door a walk in the park. It integrates the highest quality HD imagery through partnerships with Nearmap and Eagleview, making it easy to measure a roof in real time. Solargraf also provides precise quotes on the fly, and informs clients how much energy they're going to save. It can even be used to close deals by getting a prospect's e-signature, on the spot.
5 – Keep it Conversational
Get out of your own way. You don't want to sound pushy or abrasive. Rather, you want to be perceived as polite, friendly, and helpful. Successful sales professionals cultivate their emotional intelligence and are adept at making connections. So don't lecture… converse.
6 – Handle objections
Objections are the reasons for which prospects opt out of purchasing your services. It is your sales representatives' job to determine if the objection is really a no, or just an obstacle blocking the way towards a yes. The best way to overcome such an obstacle is to be thoroughly knowledgeable about a prospect's objections and provide reassuring solutions to those concerns.
7 – Focus on the Pain Point
Emphasize how the pain of change is less agonizing than the pain of sticking with the status quo. In the case of solar, the pain point is often the high cost of electricity. So, emphasizing how much a client will save, long-term, by installing solar panels, is key.
8 – Give Some Time to Prospects
Chances are that you won't seal the deal after a single meeting. A solar installation is a major renovation, so respect the fact that the prospect may need to do some research on his or her own, as well as consult with a bank about financing. So provide prospects some space to consider your offer. Once a couple of days have passed, make a follow-up call in the hope of hammering out the meat and potatoes of the deal.
9 – Overcome Rejection
You will be rejected. There is no escaping it. Some people are going to be rude and insulting. But if your intention is simply to introduce yourself and establish a rapport with a prospect, you'll be able to see beyond the rejection and focus on the encounters that have the potential to turn into a sale.
In Closing
Canvassing door-to-to door for sales may sound like an outdated strategy, but If you follow these nine tips you will be on your way towards creating a positive rapport with your prospects that advertising and online marketing can't provide. And when it comes to getting an edge on the competition, the personal touch that knocking on doors establishes will go a long way towards distinguishing you from your rivals. What you need is a platform allowing you to create proposals on the spot and to show the impact of different layouts and financing options to your clients.