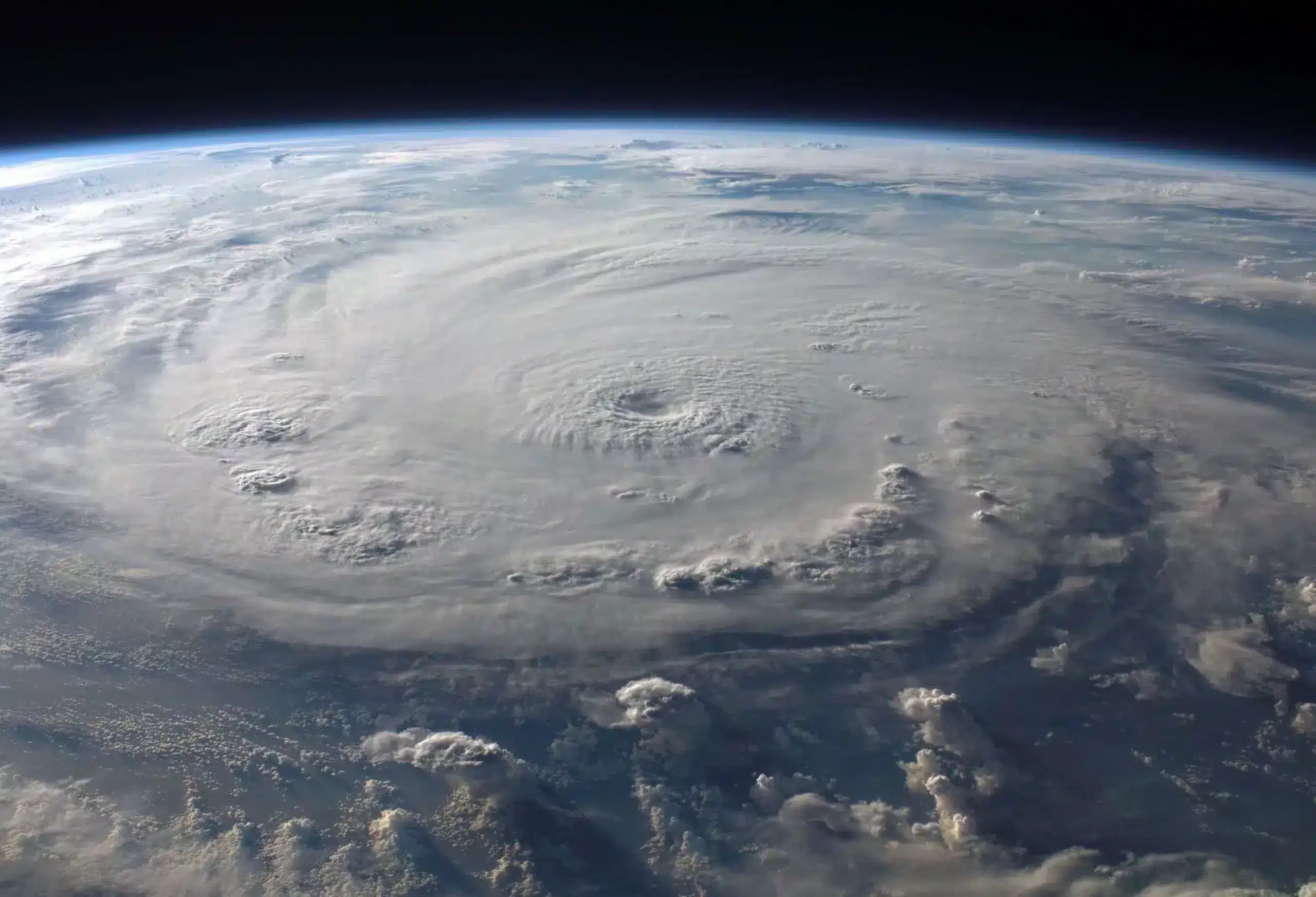 With hurricane season upon us in coastal regions of the United States from September through November, and climate change causing more frequent extreme weather events, it's essential to always be on top of the current best practices for installing hurricane-resistant solar systems that last.
According to Solar Under Storm II, a report released in 2020 by The Rocky Mountain Institute and The Clinton Foundation, there are quite a few best practices for solar installers in high-wind prone areas that installers should consider when installing solar panels in areas where hurricanes are likely. Read on to learn more about the report, how you can be sure to install solar panels that can withstand heavy winds, and how to better inform your clients about their systems in hurricane-prone regions.
The Purpose of Solar Under Storm II
Originally, Solar Under Storm was a report published in 2018, focused on ground-mounted solar installations in the Caribbean after hurricanes Harvey, Irma, and Maria swept through the region in 2017 and decimated public infrastructure, including the electric grid, leaving many without power. 
The report looked at the solar panel systems that did survive the storms. It provided a list of best practices for solar installers to consider to ensure that their future installations were could withstand the high wind speeds often seen in regions similar to the area studied. 
Updated in 2020, the latest edition of the report follows in the same vein, offering solutions and best practices for rooftop solar installations so that solar customers can trust that their systems will be able to stand a chance against the extreme weather conditions they experience living in coastal areas. 
How to Install Quality Solar Systems that Last in Hurricane-Prone Areas
Since hurricane-prone areas tend to also be some of the regions of the continent that get the best sun exposure, and that would benefit the most from solar energy, it's important for the industry to constantly be coming up with solutions for PV system survivability if it wants to continue to increase the adoption of solar power in these areas. 
Here are some tips from each report to ensure that the rooftop and ground-mounted solar PV systems you install are as hurricane resilient as possible.
Ground-Mounted Solar Systems
Ground-mounted solar panels should be high-load (up to 5,400 Pa uplift) and there should be a bolt QA/QC process and bolt hardware locking solution considered and put in place. It's also recommended that modules be bolted instead of using top-down methods or T clamps. 
The report also specifies that if top clamping is required, the clamps should be the kind that hold modules individually or independently. Solar Under Storm also doesn't recommend the use of trackers for projects installed in areas where Category 4 or higher winds occur. 
Finally, there should always be confirmation with the racking manufacturer that the site where you are installing the system complies with their base condition assumptions for wind tunnel testing to ensure that there are no surprises. 
Roof-Mounted Solar Systems
The guidance on top-down clamps for ground-mounted systems also applies to roof-mounted solar. If they are required, use clamps that hold modules individually/independently or use through-bolting instead. The hardware used should also be vibration-resistant, to avoid high winds loosening any of your work. The report also mentions that overhanging panels on pitched-roofs should be avoided and doesn't recommend ballasted-only systems at all. 
The modules used in the solar system should be high-load (5,400 Pa front-load rating) and have robust frames. Solar Under Storm II mentions that most Tier-1 modules fit these specifications. They should also be sized based on 25 years of corrosion. 
Finally, before beginning your home solar installation, make sure to do a thorough roof inspection to ensure that the roof's state is in line with the plans for the project, and confirm with the project engineer that design best practices are met relating to worst-case joist loading, base velocity pressure, rigidity assessment, area averaging, and minimum mechanical attachment scheme.
Tips for Selling Solar in Hurricane-Prone Areas
There will always be homeowners who are skeptical about how well solar panels withstand high winds and extreme weather events, just like there are homeowners who don't think going solar is worth it in areas where it may snow or rain often. It's important to put their mind at ease by explaining your way through their project and highlighting the reasons why you've decided to use the materials you chose for the most hurricane-resistant solution. 
Put together your drawing and proposal in a solar software like Solargraf, where you can go over the project with the homeowner and explain why you selected the panels and other materials you did, while also including additional information on the quote such as images of homes you've worked on that withstood any recent storms your area has experienced. 
You can also use Solargraf's Good, Better, Best feature to show up to three separate solutions side by side in the solar software to offer them a few different options and give them the power to choose which one they prefer. As long as all three options follow the guidelines mentioned above, you will be ensuring that the system holds up in any weather while allowing the homeowner to take control of the final decision.
Finally, make yourself available to inspect the system you installed prior to a big storm hitting to give the homeowner some extra peace of mind. Whenever you finish up with a new install, let the client know that you're available for any follow-up questions they may have. This not only builds trust and confidence in your work but can also be great for generating reviews and referrals. 
In Closing
When it comes to installing hurricane-resistant solar systems, the key lies in using high-quality materials and making sure that the installation process follows all guidelines available to you at the time. Stay ahead of new materials and guides available in your area and make sure to equip your sales teams with a solar software like Solargraf so they can stay on top of their leads and design hurricane-resistant solar systems with speed and confidence. 
Book your free demo of Solargraf today to learn more about all the solar software features you've been missing, like AutoPitch, Shading Analysis and Shade Reports, speedy permits, financing, and more!