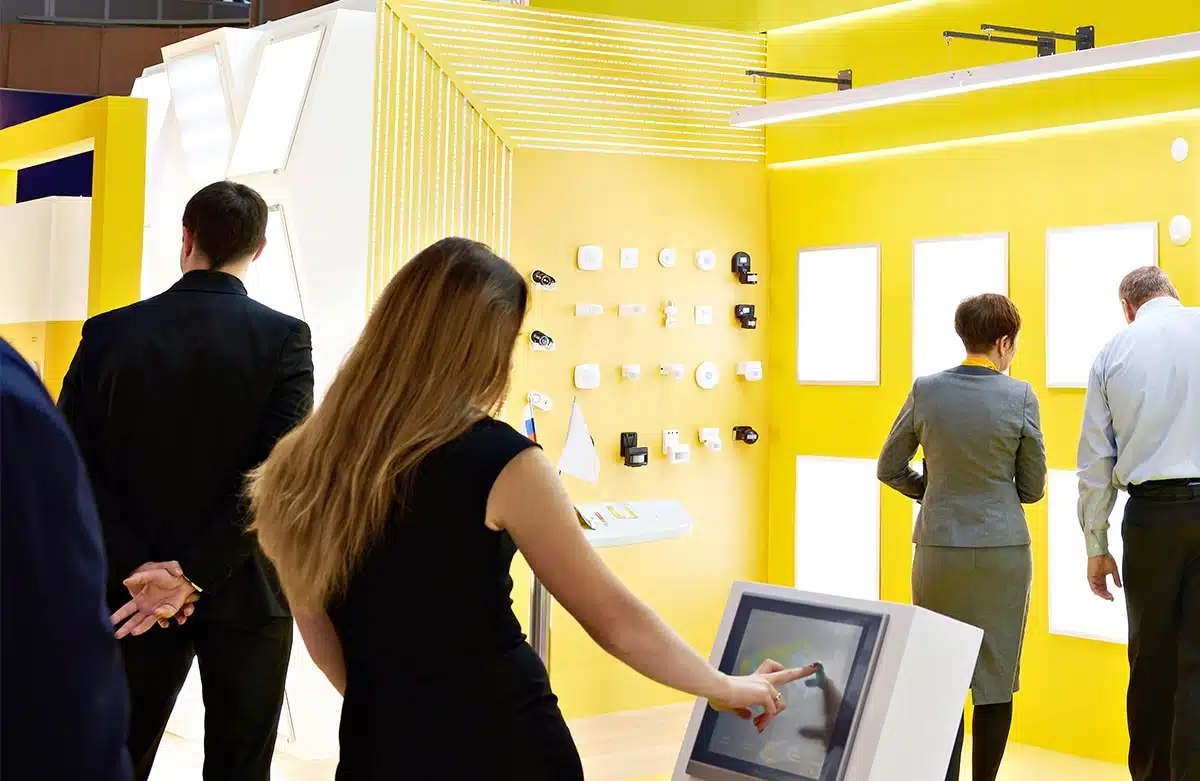 Intersolar North America is just one week away, have you picked up your ticket yet? (If not, you'll want to check out our latest newsletter for a free exhibition ticket!)
To many, spending a few days at a solar show feels like a bit of a waste of time. After all, shouldn't you be out there knocking on doors? But if you play your cards right, shows and conferences can yield an impressive return on investment. The trick: be prepared.
Here are a few simple tips to help you get your money's worth.
1. Have a clear objective
The first step to evaluating the outcome of any important business decision or expense is to be as precise as possible in defining how you're going to measure success. Once you've internally agreed on your strategy and performance indicators, be sure to communicate them as widely and explicitly as possible throughout your team. Making sure everyone on the floor is clear on their role and mission is key to hitting those numbers.
Here are a few examples of goals you might set for your team at a national conference.
Generate 100 new leads
Gain traditional media visibility
Attract 50 people to your talk or workshop
Boost social media visibility, engagement and audiences
Create 5 new blog posts for your content marketing strategy
Meet 10 key partnership or supplier leads
Train your staff on a specific trend or technology
2. Do your homework
If the world belongs to those who rise early, the conference belongs to those who prepare early. If you arrive on the first day without any knowledge of who is attending, who is presenting, how the space is laid out and which workshops are relevant for your team, you're already two steps behind. More often than not, event organizers like Intersolar will release a list of attendees and speakers in the weeks before the event, so there's no excuse for your team to wander aimlessly or miss important workshops.
Here are some of the things you can prepare ahead of time.
A clear schedule to ensure you have someone in each of the relevant talks or workshops
Available/optimal time slots to book meetings with potential partners
Nearby spaces or areas to host meetings or informal chats
Competitions or awards you want to apply for
Key attendees you want the connect with before the conference ends
Hashtags or social media groups you can leverage for visibility
Competitors you want to scope out on the expo floor
3. Create a seamless lead funnel
We've spoken before about the importance of methodically following through on each of your leads, and this rarely holds truer than in a conference setting. If all goes well, you'll leave the event with dozens of new leads, so you need to make sure you have a clear, systematic way of categorizing, tracking and contacting them in order to make sure none of them fall through the cracks.
Here are just a few of the questions you'll want to ask yourself before hitting the expo floor.
What information do I need from each lead?
How will I quickly collect their information? (Hot tip: forms with 3 fields or less get higher conversion!)
Will leads get an automated message or email when filling out the form?
How will I define and characterize each lead to make sure I prioritize them properly?
How soon after the event will I follow-up with those leads?
What kind of information or incentive would be most powerful for these specific leads?
4. Incentivize
One of the best ways to get people to act quickly or to foster loyalty is to create limited-time incentives. We've previously shown you how to easily create and apply those incentives within Solargraf , so now's the time to get creative and empower your team with great promotions.
The key here is to offer different incentives for different actions and different steps in the lead process. Here are some ideas of powerful solar incentives that will help you build momentum and urgency around an event.
Fill out a lead form for a free solar checklist or guide
Fill out a lead form for a chance to win a $10k credit on your next solar installation
Sign up for a free consultation today and get $5k on your first installation
Get $5k off your next installation by opening your custom quote today
Use promo code INTER for a free solar monitor
Sign up before July 30th for a free month of software services
Share our promotion with a friend for an additional chance to win a $10k installation
Headed to an event in the next few weeks?
Then it's a great time to start your free Solargraf trial. After your free onboarding session, you'll be ready to start entering new leads, build and send accurate quotes in minutes and create simple incentives that work.