Welcome PRO UNION Consulting Installers.
PRO UNION Free Demo
Solargraf is the only easy-to-use, all-in-one software built to help you get more done, faster. From a design tool with AutoPitch detection and shading analysis to customizable proposals with e-signature capabilities and Good, Better Best options, integrated financing, speedy permits, and more. Book your demo to day to see why thousands of solar installers trust Solargraf to help them thrive in this competitive industry.
Solargraf offers a special promo
exclusive to PRO UNION Consulting contractors
During your demo call please make sure to mention the promo code: PROUNION10 to get an additional 10% off any monthly or yearly plan.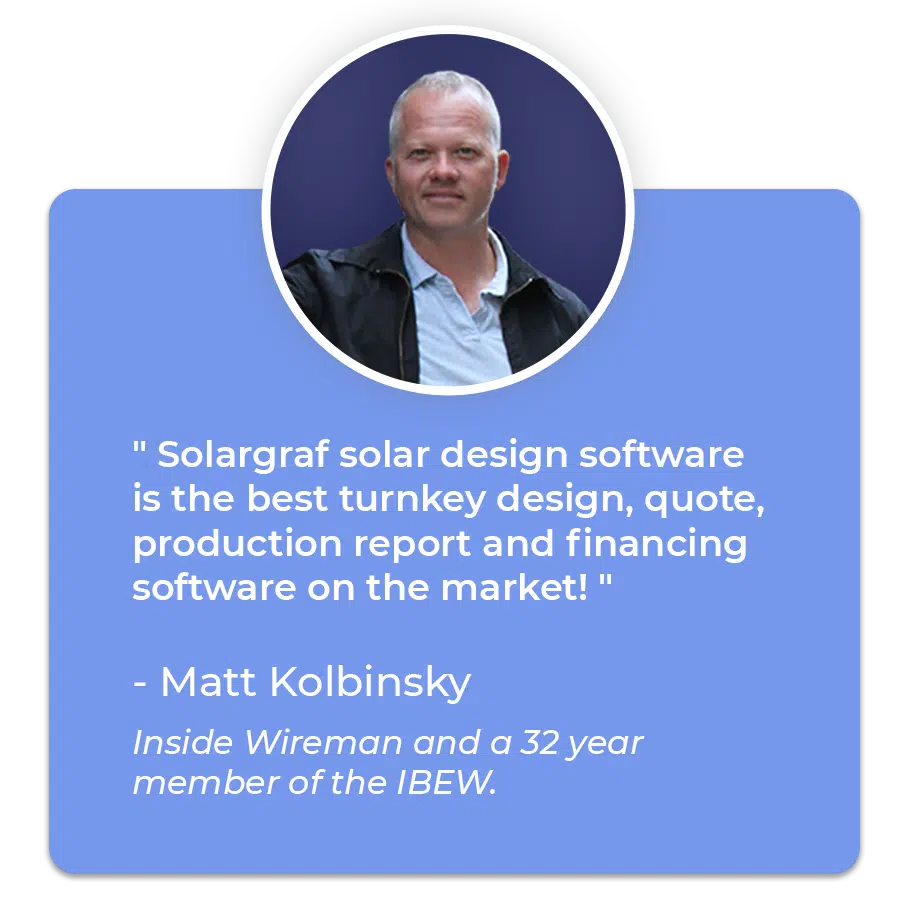 Fill out this form if you're a PRO UNION installer to
Book a Demo

an

product, strongly supports the IBEW.