Scope, sell and complete
more solar projects
Choose the most user-friendly, robust, and fully integrated solution on the market.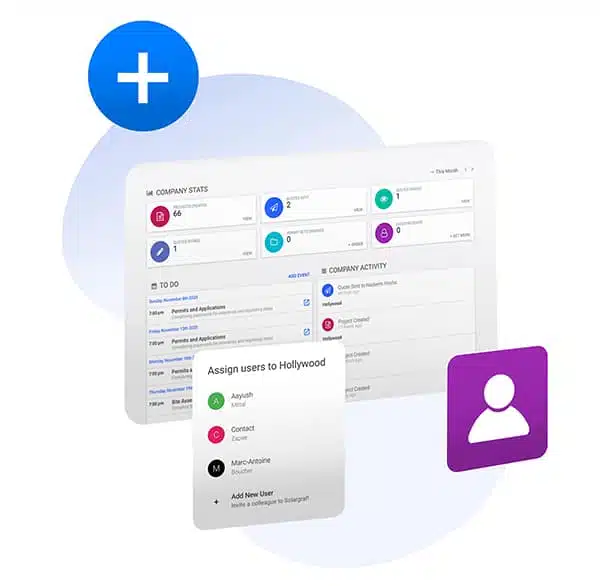 Easy Project & Team Management
Create detailed Roles & Permissions for everyone on your staff. From account owner to sales and even accounting, give everyone on your team custom access to the portions of the software they need and nothing they don't. 
Import your own leads into the app for easy project creation.
View all of your active projects whether new, in progress, or closed on a handy dashboard. Make sure nothing falls through the cracks with a live, bird's eye view of everything happening in your account.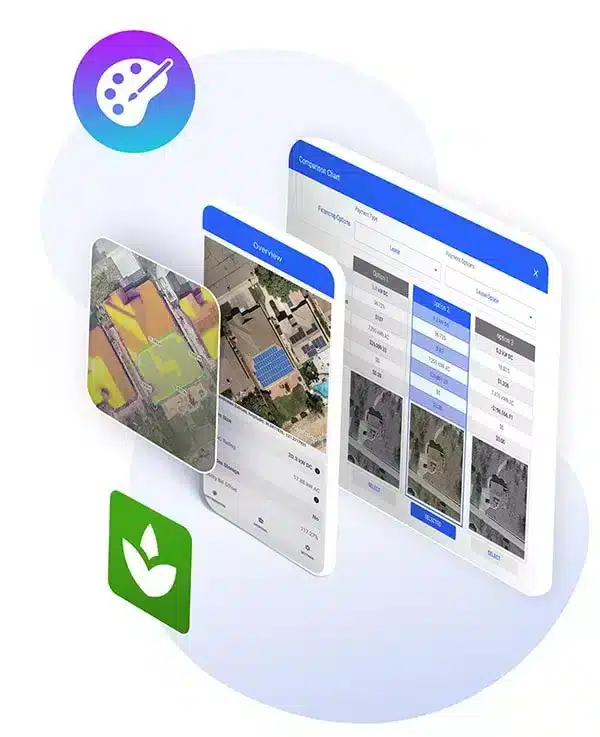 Beautiful Pro Quotes
Build beautiful proposals from your desk with
Shading Analysis
data powered by Google Sunroof,
 or order a comprehensive
shade report
from our team delivered in one business day or less.
Get mounting type, roof pitch, and panel angle instantly with our proprietary
AutoPitch algorithm
.
Choose from Google Maps, Bing Maps, Nearmap, and Eagleview HD imagery to get the best possible view of the roof or upload your own blueprints or drone images for new constructions. Don't have time to design your system? Order your proposal as a service!
Customize your proposals with your company color scheme, reorder or remove proposal sections, and add your logo and cover image to give your quotes a personal flair.
Use our Good, Better, Best feature to offer multiple product and pricing options to your clients on a single proposal for them to e-sign on the quote they like best.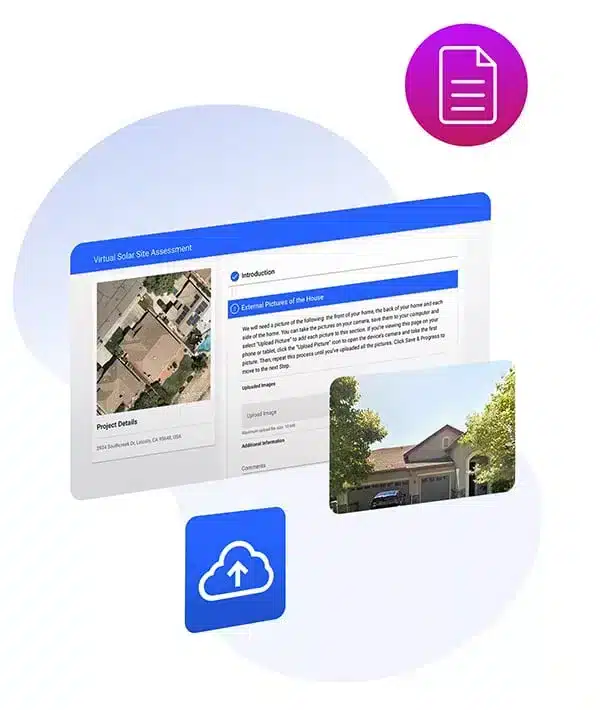 All You Need Post-Sale
Get everything you need to apply for your permits and engage the homeowner like never before remotely by using our Virtual Site Assessment feature.
Offer financing through our partners, Service Finance, Mosaic, GoodLeap, Dividend, and Greensky.
Order permits through your Solargraf account to enjoy the best pricing in the industry and a two business day turnaround time. Need structural/electrical stamps? We'll take care of that too!
But don't just take our word for it
Over 7,000 world-class installers are boosting their sales with Solargraf
"It's easy to use without much technical knowledge and you can come up with the proposals quickly. You guys are doing a great job: customer service is fantastic, you're updating your system, you're listening to your clients and it's constantly improving. It's a great sales tool, it's easy to use and customers like it; so we're happy. I feel like you guys are at the forefront in terms of using software as a tool."

Joseph Marhamati

Co-Founder, Ipsun Solar
"We've always been looking for new technology to make the business run smoother. I looked into something else that one of the other dealers was using and it was really complicated; I didn't have the patience to do it. Solargraf was just way too easy to pass up. We can now connect with people over 100 miles away and sell over the phone. It's made it so easy to hire and train salespeople!"

Scott Egglefield

President/Owner, Mirasol FAFCO Solar Inc.
"I was crafting all of the proposals based on a template that I had made, and it was quite cumbersome. So, when I saw Solargraf, I thought, "Wow! We need that". Our training program for new advisors is also significantly shorter. I used to spend 2.5 days going through the program I'd set up. Today, if you have the desire, I can put you to work. I do a training program once a week and have them up and running in half a day. That's a big deal."

Tom Sims

Founder/CEO, QEnergyOnline
"The main reason we went for Solargraf was the customer interface. We find it's easier for them to make sense of solar when they see the numbers, the "Show my Savings" and that kind of stuff. It makes the process easier, and the fact that you can update it live and they can see it in real-time is one of the most dynamic features."

Matt Orlando

Sales Manager, Verisolar
Solar Sales Accelerator
Closing sales has never been this easy