Software for a new way of working
Design, finance, sign, and begin permitting within 10 minutes.
All-in-one solar and storage, 3D design and proposal tool
Design solar and storage systems with quality, speed, and accuracy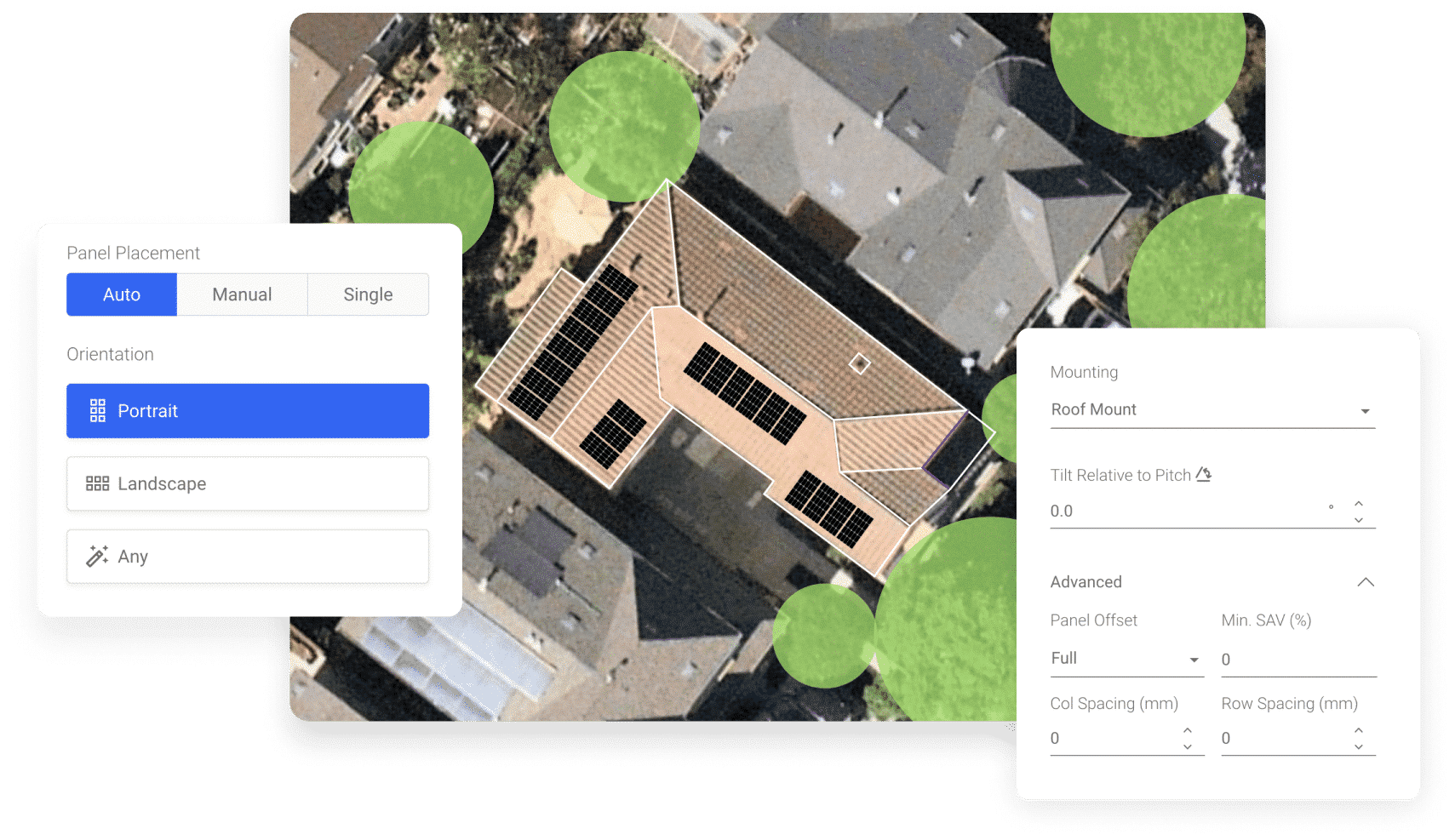 Production-ready designs
Our new LIDAR-assisted tool detects roof pitch and height. With an accurate shading tool, estimate consumption offset and production numbers in real-time. Rotate, add, delete and tilt panel to refine your estimates—all while maximizing panel placement.​

Use a variety of image sources
Choose from Nearmap, Eagleview, Google Maps or Bing Maps. HD imagery highlights the best possible view of the roof. Upload blueprints or drone images to design for new construction.

Data-driven precision
Manage set backs, obstructions and shaded areas with solar irradiance data to accuratley place panels. Use LIDAR data to automate 3D roof modeling.
Simplify your sales process
Production-ready designs within minutes
Customize your proposals with company brand and color scheme. Add product images, videos and sell from the kitchen table with ease.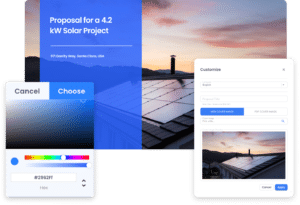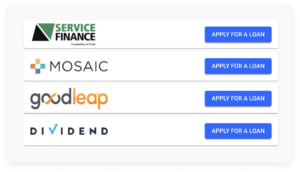 Provide financing options 
Import and display multiple loans on one screen. Offer your customers  financing directly in the app.
Right-sized storage systems
Size your storage system based on customer energy goals. 10 major manufacturers supported.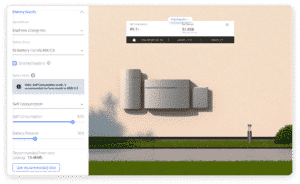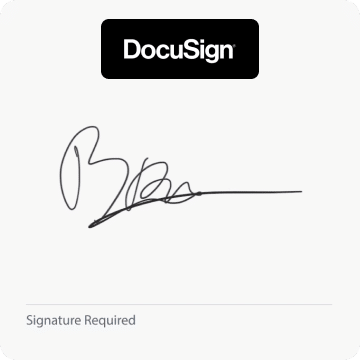 Make it easy for customers to e-sign

Electronically sign and finalize solar contracts with DocuSign.
Customize your team and customer experience
Proposals for homeowners
Customize your proposals and offer multiple product and pricing options to your client. Display up to 3 different scenarios per project.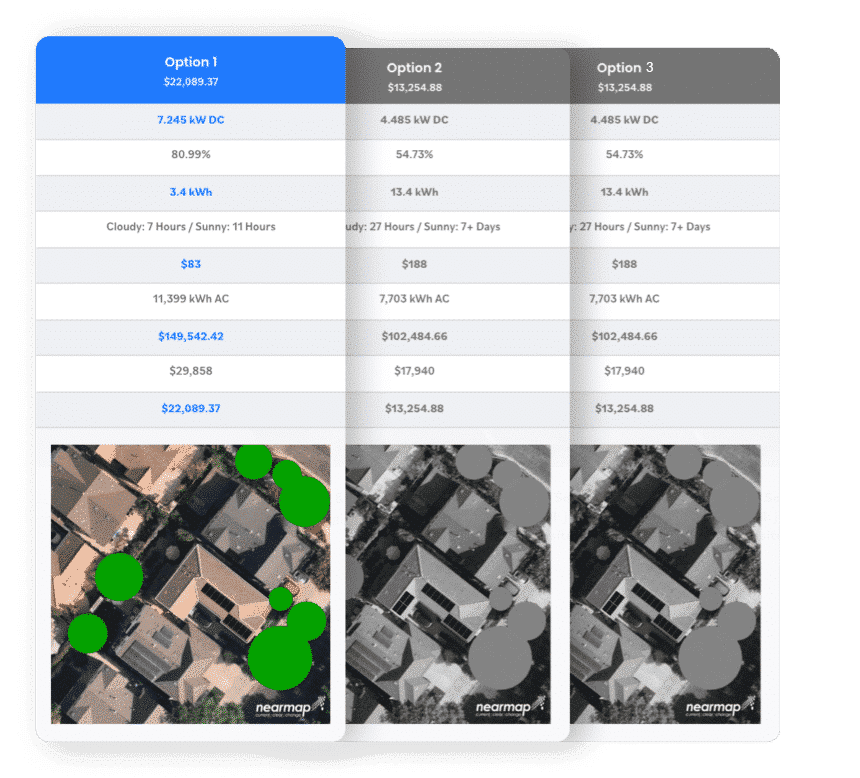 Access for everyone on your team
Add users, assign role permissions for project owners, sales and accounting.

Jump start the permitting process

Send plans to prepare for stamping and begin the permitting process, all within the app.
What installers are saying
Industry-leading installers are saving time with Solargraf

It's easy to use without much technical knowledge and you can come up with the proposals quickly. I feel like Solargraf is at the forefront in terms of using software as a tool.
Joseph Marhamati
Co-Founder, Ipsun Solar

Solargraf was just way too easy to pass up. We can now connect with people over 100 miles away and sell over the phone. It's made it so easy to hire and train salespeople!
Scott Egglefield
President/Owner, Mirasol FAFCO Solar Inc

I was crafting all of the proposals based on a template that I had made, and it was quite cumbersome. When I saw Solargraf, I thought, "Wow! We need that." Our training program for new advisors is also significantly shorter. I used to spend 2.5 days going through the program I'd set up. Today, if you have the desire, I can put you to work. I do a training program once a week and have them up and running in half a day. That's a big deal.
Tom Sims
Founder/CEO, QEnergy Online